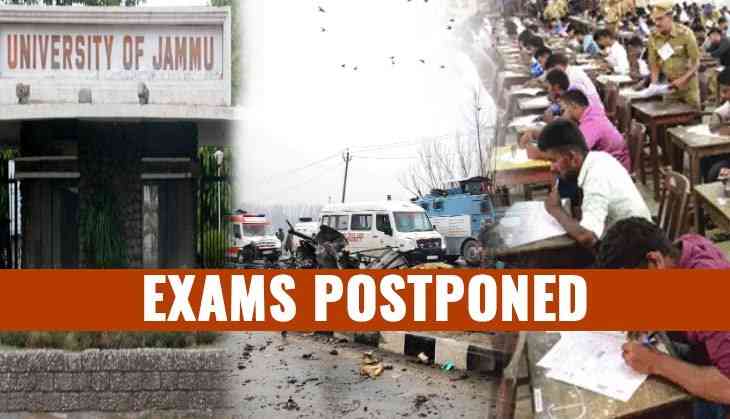 After the ghastly terror attack on CRPF personnel by Jaish-e-Mohammad in Pulwama on 14th February, Jammu University has postponed the examination which was held on 15th February 2019.
In the official notification released by the varsity, the examinations for undergraduate and postgraduate courses have been postponed by the university.
Also, the new dates for the examination will be released soon on the website of Jammu University.
Here's the official notification:
'It is hereby notified for the information of all concerned that all the examinations of the University of Jammu scheduled to be held on the 15th of February 2019 (Friday) stand postponed due to unavoidable circumstances. The fresh date shall be notified later on.'
Curfew in Jammu:
Post the attack in Pulwama, in which at least 40 CRPF personnel lost their lives in the terror attack, Jammu Chamber has called off for a strike in the valley.
However, dozens of people and half dozen vehicle were torched in Jammu's Gijjar Nagar area in violence that broke out on Friday.
Also read: Pulwama Attack: JeM releases last video message of the suicide bomber who carried out the attack, minutes after the ghastly attack
As per the reports of PTI, ' We have imposed curfew in Jammu city as a precautionary measure,' Deputy Commissioner of Jammu Ramesh Kumar told.
Also, a complete shutdown called in Jammu city. Protesting against the killings of the CRPF jawans, the Jammu and Kashmir High Court Bar Association, Jammu, has suspended work in all the courts in Jammu, including the high court and tribunals.