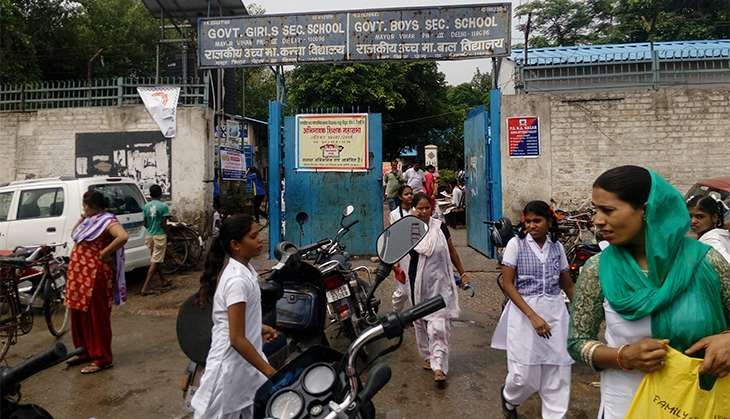 Riding on the success of the first meet, Delhi's Aam Aadmi Party (AAP) government is all set to conduct the second edition of the Mega Parent Teacher Meeting (PTM).
More than 1,000 schools in the state will conduct the PTM on Saturday, 15 October. Parents will be handed out report cards and apprised about the child's progress in school. The idea behind this is to maintain an open channel of communication between parents and teachers.
"There should be regular communication between parents and teachers. That teachers should regularly communicate about the progress of children to parents, is a part of Right to Education Act. This is a critical thing which was earlier ignored. Currently, we have a set prototype on how teaching and learning should happen in school, without releasing if children are learning or not. Teaching and learning perceived differently among teachers and parents. One may be teaching, but are students are learning? There's a need for lateral and horizontal communication among teachers and parents," says Atishi Marlena, Advisor to Deputy CM Manish Sisodia.
Also Read: AAP's PTM plan for Delhi govt schools a hit; miles more to go still
The Mega PTM is an initiative under 'Chunauti 2018', through which the state government is trying to reach out to parents.
"Recently, the first term exams were held in our schools. But since report cards can be a little scary, all teachers and principals have been asked to apprise parents about their child's progress gently, informing them on how to further strengthen the learning of children," said a member of the government, adding, "The preparations for the PTM are similar to last time. School Management Committee (SMC) members are going door-to-door, asking parents to come. SMS' and personal invitation cards have also been sent by schools. with advertisements in newspaper and radios, we've tried to create an environment like last time." The school has also arranged for light refreshments for parents.
Last time, the parent turnout was tremendous. About 80% parents turned up in schools. More than 15 lakh students are enrolled in Delhi government schools.
Also Read: AAP is working to improve government school education. With feedback from 1 teacher at a time