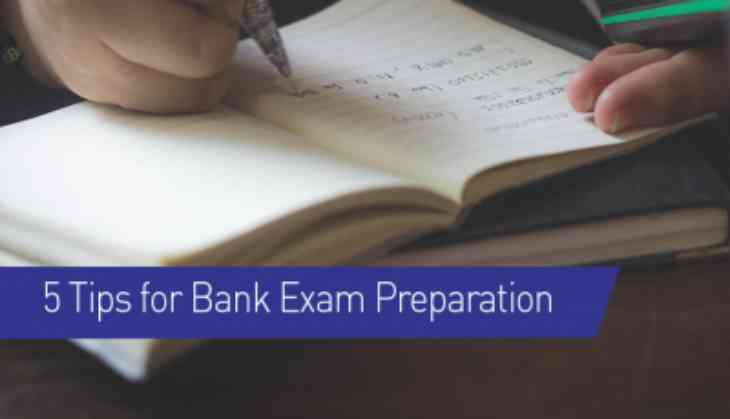 For any competitive exam, the key to success is Time Management. In bank PO exams, students tend to stress over the time they have on hand to prepare for the exam. The depth of the syllabus to be prepared is overwhelming. With the increase in the number of candidates appearing for Bank PO exams every year, it has become one of the most competitive exams in India.
Here are the few tips for your assured success in IBPS Bank PO exams:
Plan in advance: All the exam dates are announced keeping in mind the time required for preparations, syllabus-wise and in practice. A student needs to proactively plan the schedule in order to cover all aspects of the syllabus on time.
Acquaint yourself with syllabus and pattern: Knowing the right syllabus is essential but understanding the pattern of the exam is equally important. Once a student knows the complete syllabus, he/she will be able to prioritize subjects and topics accordingly. Students can trace popular question patterns while reading through the question papers of last few years. Analysing the pattern will assist a student to prepare for popular topics beforehand.
Outline a study plan: You are the best judge of your strengths and weaknesses. While keeping them in mind, outline a study plan for yourself and strictly follow it to ensure maximum preparedness. Follow this rigorously to give your best shot and increase your chances of qualifying various bank exams. It is rightly said – Better safe than sorry.
Combine hard work with smart tricks: When you team up smart work with your hard work, you will get two steps closer to success. Your personal efforts, regular practice and learning of smart tips and tricks will get you there. With cut-throat competition in Bank Po exams, it becomes almost mandatory to have the smart tricks and short-cut techniques up your sleeves.
Practice makes a man perfect: Let's face it – there is nothing as a perfectionist but we can definitely aim for being almost perfect. Keep practicing! You might have your concepts clear and your techniques on track, but practising will hone your skills for solving answers promptly and manage your time proficiently during the exam.
With all the tips and tricks for your preparation of bank exams, there is always a requirement of the extra help from specialists and experts, which is where coaching Institutes like KD Campus make a difference. Ms. Neetu Singh founded KD Campus to be a ray of guidance to the students who are focused and determined. With the well-versed staff, seasoned teachers and efficient study material the institute is providing exceptional guidance to students appearing for competitive exams.
KD Campus prepares students for SSC, BANK PO, SSC JE, IBPS SPECIALIST OFFICER, AIRFORCE, SSC (JE), SSC (STATISTICAL INVESTIGATOR), MEDITECH FOUNDATION COURSES, STATE POLICE OFFICER EXAMS, CLAT, LLB ENTRANCE EXAMS etc. With the unique facilities like well-equipped classrooms, seasoned teachers, experienced staff, Mobile friendly Android App Test Series and video classes, it provides students with an option to polish their skills from anywhere and at any time they want. Aspirants have full support from the faculty. They can approach doubt cells for doubts clearing. Regular mock tests and individual attention give the students a cutting edge. Combining the excellent guidance with unmatched study material and hard work with smart work, KD Campus is offering an effective learning system for best results.