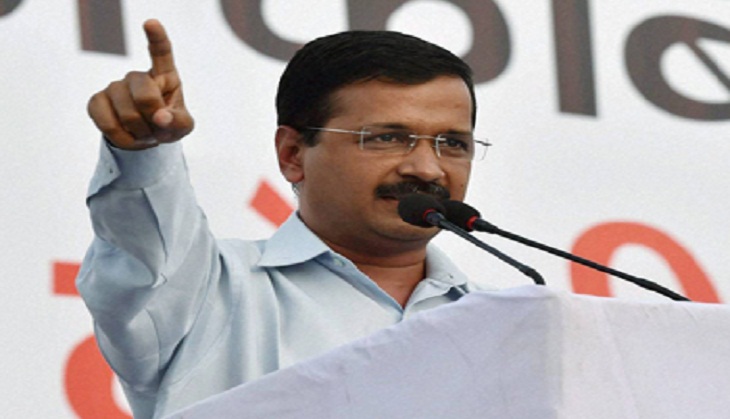 The hashtag #BaharAaoKejriwal is trending on twitter. Why?
Apparently, Chief Minister Arvind Kejriwal in a letter addressed to Lt. Governor of Delhi, Najeeb Jung accused BJP MP Mahesh Girri of murdering New Delhi Municipal Council (NDMC) official MM Khan and also accused Jung of shielding him.
Khan was shot dead in Jamia Nagar on 16 May, a day before he was scheduled to pass the final order on the lease terms of a hotel which was functioning on a property leased out by the civic body.
Now Mahesh Girri is on a hunger strike outside Kejriwal's house, challenging the CM to prove his allegations. This is not the first time Kejriwal has been accused of making baseless allegations. Nitin Gadkari had filed a defamation case against the Delhi Chief Minister when he accused Gadkari of corruption.
But Why doesn't @arvindkejriwal share the evidences that he has?
Why only wish to get me arrested? Why he is not proving my involvement?

— Maheish Girri (@MaheishGirri) June 20, 2016
Girri has been joined by Subramanian Swamy in the hunger strike. It has the twitterati all excited and they are asking Kejriwal to come out and debate with Girri using the hashtag #BaharAaoKejriwal. It has 32,200 tweets already.
Sirjee.. Mr. @MaheishGirri is waiting now.. Are you the new Sheila Dixit? pic.twitter.com/ugVp0OwFLw

— Nupur (@UnSubtleDesi) June 20, 2016
I thought AK being a smart politician would take up the #BaharAaoKejriwal challenge, come out, debate @MaheishGirri or invite him to come in

— Abhijit Majumder (@abhijitmajumder) June 20, 2016