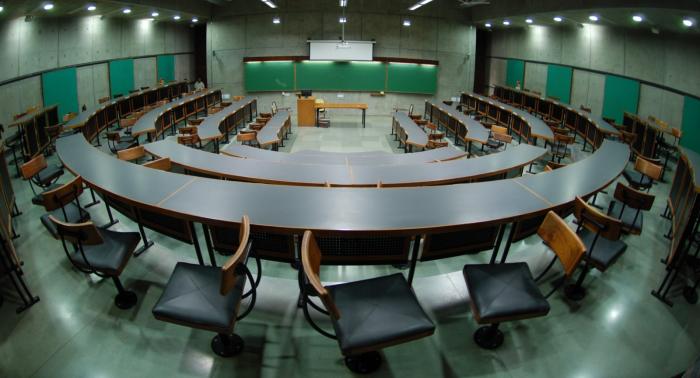 - Average stipend increases by 15 per cent- Highest stipend offered - Rs 2,34,000- No start-ups invited after reports of job cuts emerged last year
Mass layoffs at funded startups is making top business schools and engineering colleges rethink about inviting these new ventures for campus placements.
For instance, the Indian Institute of Management Rohtak has kept away new ventures from taking part in its summer placements. Only established companies were invited to the campus.
"No start-up participated in the placement process this year. We took a conscious call of not inviting start-ups after reports of firing emerged last year. Only established firms participated in the placement process," IIM Rohtak placement committee member Ankit Mahajan told Catch News.
Start-ups have not been barred at IITs but students are being told about the risks of joining start-ups. For instance, IIT Madras conducts a pre-placement meeting with students that inform them about the pros and cons of working in a start-up.
The decision to invite only established companies at IIM Rohtak seems to have a positive effect on stipends offered.
The institute has reported an increase of 15 per cent in the average stipends offered to PGDM students for the 2015-17 batch. The average stipend for two months stood at Rs 50,370. The highest stipend offered has also increased from Rs 1.5 lakh to Rs 2.34 lakh.
According to information, a total of 63 companies, including 42 first-time recruiters, participated in the summer placement process.
Marketing & sales emerged at the most sought after domain at IIM Rohtak, with 49 per cent of the batch opting to work for brands like Amazon, Dabur, Idea, Dr Lal PathLabs and Apollo Munich Health Insurance.
Finance emerged as the next most popular domain with 20 per cent of the batch opting for it, followed by IT, Operations, Business Consulting and Human Resource.
Other top recruiters included JP Morgan Chase, Arcesium, ICICI Bank, SEBI, CRISIL, Idea, Cognizant, Wipro, Maruti, JSPL, Actuate Business Consulting, Indus Valley Partners, Google, Hero Motocorp, Future Generali, Metro Cash & Carry and Ratnakar Bank.
The institute also informed that 19 students opted out of placements this year though it refused to divulge the details on the number of candidates opting for entrepreneurial routes.