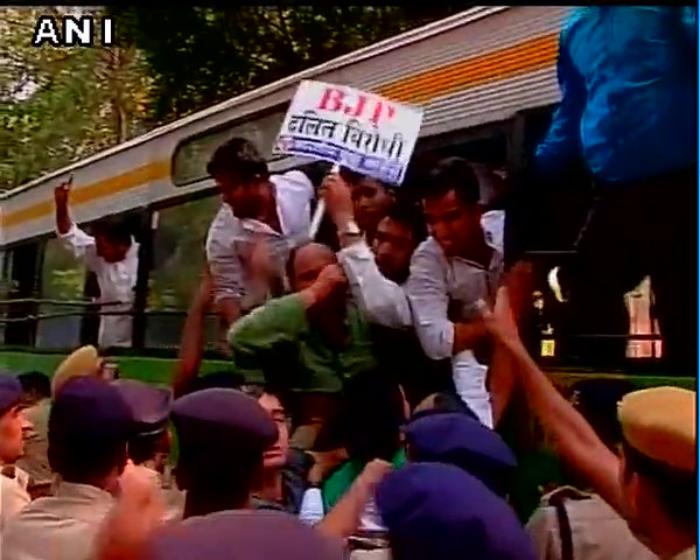 The members of Youth Congress, on 25 October, protested outside BJP headquarters in Delhi over the remarks of VK Singh related to killing of Dalits in Sunpedh, Faridabad.
The Minister of State for External Affairs had made the controversial remark about an incident in which two Dalit kids were burnt alive allegedly by upper caste Rajputs.
"We protest because the murder of two young children and after that the comment made by the minister is against our heritage and culture," Palash Das, one of the protestors, said.
General (Retd.) Singh, who is the Bharatiya Janata Party's MP from Ghaziabad, had while attempting to delink the Centre over the killing of two Dalit kids said the government is blamed even if a stone is pelted at a dog.
The former army chief's statement drew sharp criticism.
-ANI