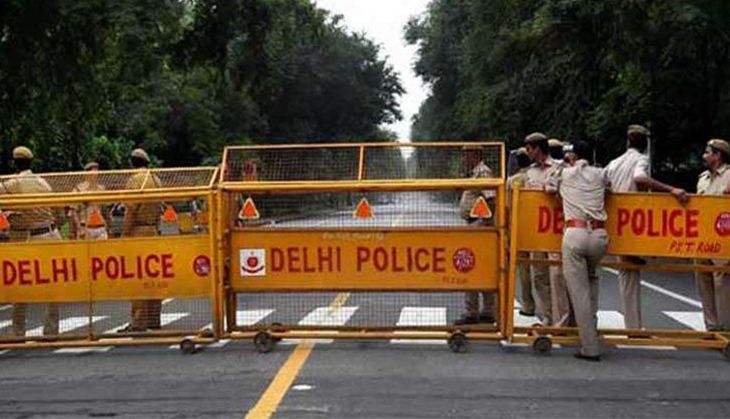 A 55-year old man was abducted from the Andrews Ganj bus stop on the morning of 11 May. He was brutally assaulted and robbed by four men while he was waiting for his company bus.
The victim, Sumit Chakraborty, is a senior manager in a technology company. The Times of India reported that Chakraborty was so shaken by the incident that he could not give a proper description of the abdcutors.
The daily quoted Chakraborty as saying that he takes an auto from his Malviya Nagar residence to reach the Andrews Ganj bus stop, where he boards a bus to office everyday.
On Wednesday, he was stopped at the bus stop by two "well-dressed" youths, who claimed to be BSF officers. The men asked him the way to Maharani Bagh. "The men spoke in fluent English and even asked me where I was heading," The Times of India quoted Chakraborty as saying.
A few minutes later, another man approached him to ask for directions to Noida Sector 20. His car was parked in the service lane, Chakraborty told the daily.
"While I was giving directions to this man, the two others who had approached me earlier, asked him to drop them at Maharani Bagh which he readily agreed to do," Chakraborty said.
"He insisted that I too should accompany them. Since I was reluctant, they pulled at my laptop bag and took me to a car in the service lane. There was another man sitting inside," the Times of India quoted him as saying.
According to the report, the driver accused Chakraborty of being drunk and started abusing him. When he protested, the driver of the car threatened to take him to a police station.
"The man sitting in the front seat turned around and punched me in the left eye. The other two, who were earlier watching silently, also began hitting me," he told The Times of India.
When he tried to retaliate, one of the men tied a piece of cloth around his eyes and began to remove his rings and grabbed his mobile. He was then asked to handover his wallet.
The abductors reportedly asked him for his ATM password and withdrew Rs 40,000 from his account.
At Pari Chowk, they removed the cloth from his eyes and pushed him out of the car. They told Chakraborty that they knew where he lived and threatened him of dire consequences if he informed the police.
Chakraborty then took an auto to reach his home with the Rs 500 he had kept in another pocket. He was admitted to a private hospital by his family. Hospital authorities informed the police and an FIR was filed on 12 May at the Defence Colony Police Station. No arrests have been made yet.