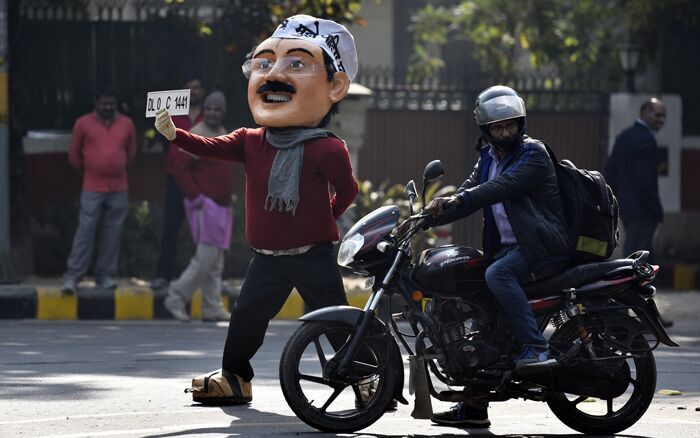 If you saw a large Arvind Kejriwal-like apparition crossing the road while you waited patiently at a traffic signal, don't fret. That large, somewhat adorable sight is our Chief Minister's latest master plan to win your hearts.
Delhi has largely been skeptical about the odd-even traffic policy that comes into effect tomorrow i.e. 1 January, 2016. After a lackluster 2-hour trial run earlier today, 31 December, the real deal will run for 15 days, after which Kejriwal will observe and decide if this is what Delhi needs to fix its polluted air.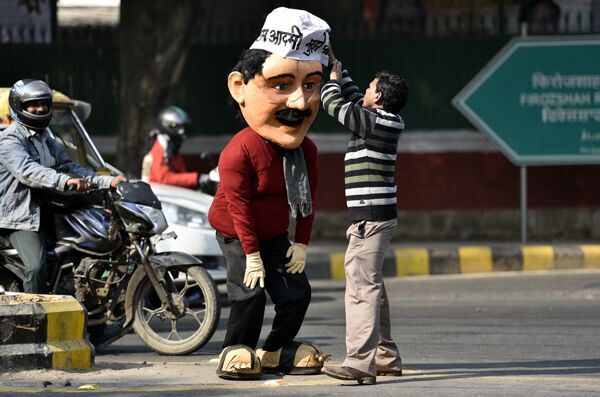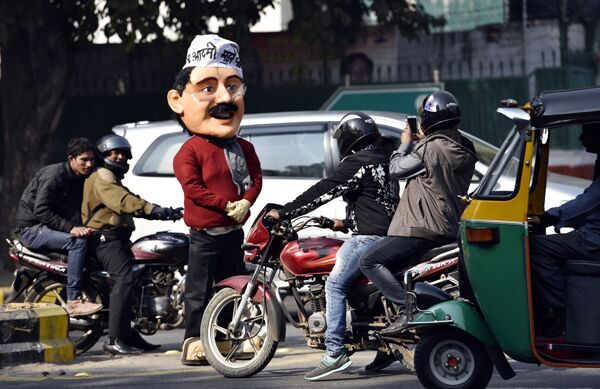 So in order to lure the kids into the playground, this friendly neighbourhood Kejriwal dummy has been going around the city, not distributing candy, but holding up number plates and explaining the procedure.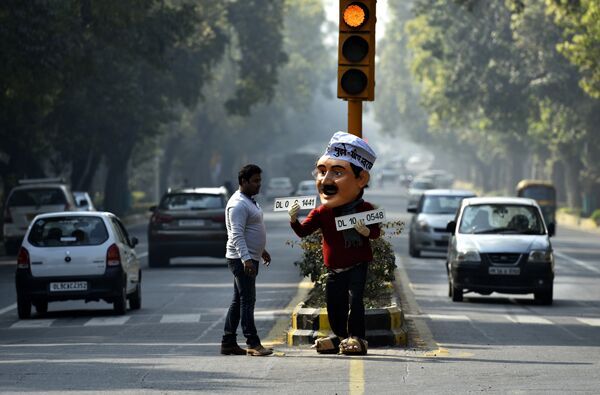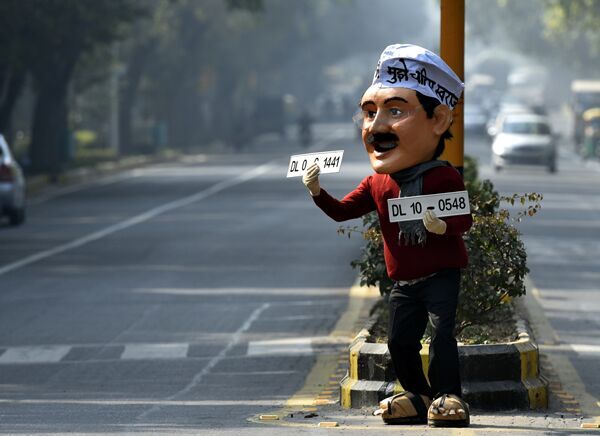 Odd numbered days i.e. 1, 3, 5, 7, 9, 11, 13 and 15 of January will see odd numbered cars on the streets. The remaining days right up to 14 January will see even numbered cars plying on Delhi roads.
Let's do this, Delhi.