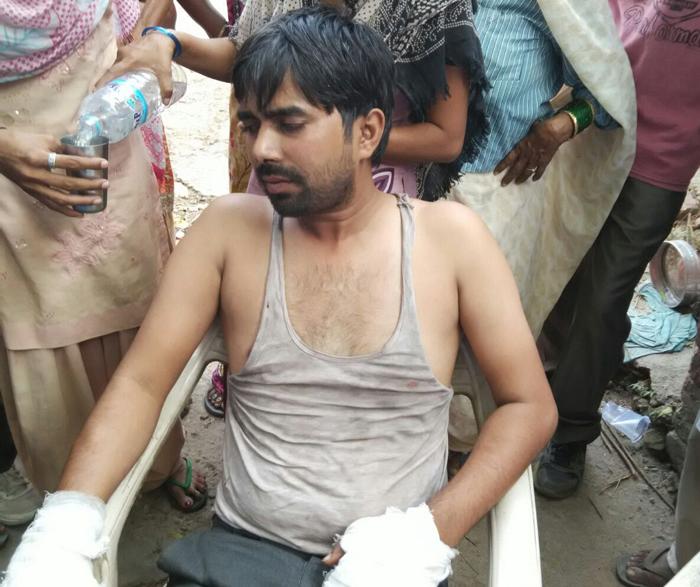 Seven policemen who were responsible for the security of Dalits in Sonped, Haryana, have been suspended after Dalit family was set on fire.
A group of people allegedly poured petrol and set the family's house ablaze on 19 October. Two children, two-and-a-half-year-old Vaibhav and 11-month-old Divya, died in the fire. Their mother Rekha suffered 70 per cent burns and has been referred to Delhi for treatment. Her husband Jitender suffered injuries while trying to save his family.
The policemen were deployed after a similar incident took place last year in the same area.
The villagers took to streets today and blocked the Faridabad-Ballabhgarh highway to protest the attack on the Dalit family.
Jitender alleged that the attackers were from the Rajput caste and that his family had engaged in a confrontation with them in October following which a case had been registered.