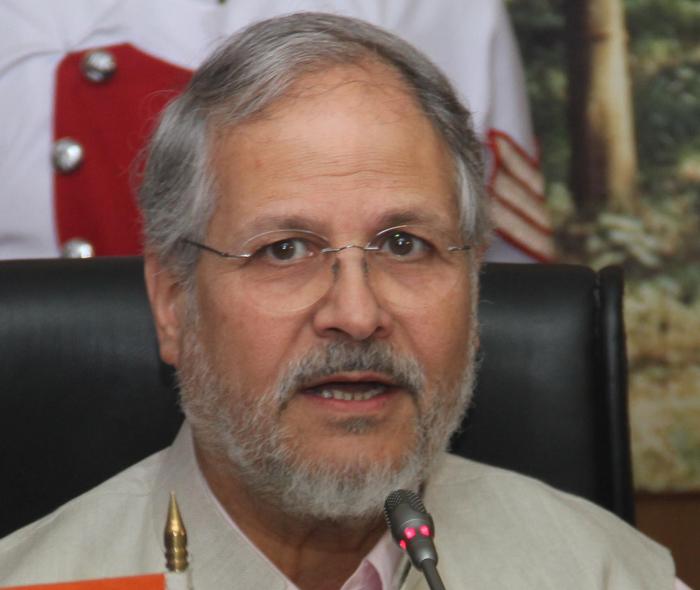 Lt Governor Najeeb Jung held a review meeting ahead of the India-Africa summit today on 21 October, with all the stakeholders, including Delhi chief secretary and other city and Central government officials, the police commissioner and civic body heads.
The summit starts on 26 October.
Massive efforts are underway to spruce up the national capital to ensure uninterrupted power supply and to arrange foolproof security ahead of the upcoming four-day India-Africa summit, one of the most "important events" being hosted by Delhi in the last three decades.
Jung emphasised that a 24X7 control room should be set up in such a way that all the nodal officers of different organisations will be connected in the event of any emergency situation.
"Hit teams and snipers teams from NSG are being deployed. Personnel for body shield group and evacuation groups for VVIPs have been ear-marked. Mass-evacuation plan by deploying CAT Ambulance and other logistics have been charted," an LG house release said.
LG exhorted that from the national perspective and from Delhi perspective, "this is one of the most important events that Delhi will be hosting."
"Power companies should be sensitised for ensuring uninterrupted power supply at the all places connected with the summit. All tourist spots should also be spruced up and provided required security cover," he said.
Calling for tight arrangements of medical facilities and effective address of public health issues, Jung stressed on regular fumigation of hotels, event venues and asked the NDMC to take necessary steps to prevent breeding of mosquito larvae.
Representatives from 54 African nations, including heads of state of some 40 countries, and the African Union are expected to participate in the summit. They will be put up in hotels across the city. This would be the third India-Africa Forum Summit.