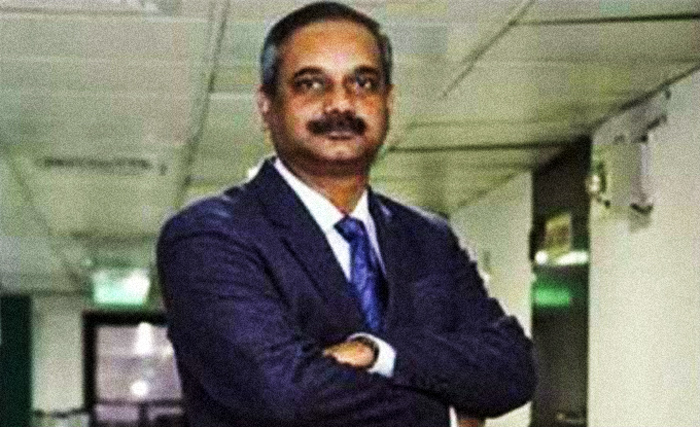 Delhi Chief Minister Arvind Kejriwal lashed out at Prime Minister Narendra Modi on 15 December. The AAP chief tweeted that the PM was a coward and a psychopath.
Why? Because he claimed the Central Bureau of Investigation had raided his office. However, the CBI clarified that the raid was conducted on the office of Delhi government Principal Secretary Rajendra Kumar - and not Kejriwal's office. Kumar's office was raided following complaints made to CBI that certain private companies were benefiting in all posts where he was deployed over the last five years.
Here are some facts about Rajendra Kumar.
1) Rajendra Kumar, a 1989 batch IAS officer, was appointed the Principal Secretary to Delhi Chief Minister Arvind Kejriwal in February 2015.
2) He also served as secretary to Kejriwal during his previous stint as CM.
3) Kumar is an alumnus of IIT-Delhi, just like Kejriwal.
4) He also held the position of secretary in Urban Development Department and handled various departments including Power and Transport.
5) Senior bureaucrat Ashish Joshi had written to the Anti-Corruption Branch chief MK Meena against Kumar, accusing him of corrupt practices.
6) Ashish Joshi, former member-secretary of the Delhi Dialogue Commission, had asked the Lt Governor-appointed ACB Chief Meena to probe the role of Kumar when he was with departments of education, IT and Health of Delhi government.
7) Joshi had alleged that Kumar, as director of Education (from May, 2002 to February, 2005) and later Secretary (IT), Secretary (Health) and Commissioner (VAT), had allegedly set up various companies to award work orders of departments without tenders which caused "financial loss" to the city's government.
8) Kumar formed a company viz Endeavors Systems Private Ltd along with some persons. In 2007, he became secretary (IT) in Govt of NCT of Delhi. During this period, he got this company empanelled with Public Sector Unit (PSU) viz ICSIL.Joshi alleged that ICSIL is an IT PSU and could do therefore work for departments without tenders.