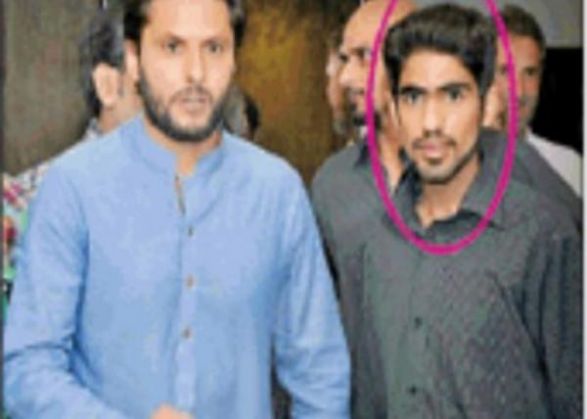 After busting the Inter-Services Intelligence-linked espionage racket last month, the crime branch of the Delhi Police investigating the case may now have stumbled upon a political link to the case.
One of the accused is a worker with the People's Democratic Party, while the other is reportedly associated with a national party.
The arrests
Mohammad Sabar, alias Shabir, a teacher, was arrested from Jammu on 5 December. According to reports, Shabir has been associated with a national party for a few years now.
The Indian Express quoted a police official as saying: "He (Shabir) was cultivated by arrested ISI operative Kafatullah Khan in 2014 and was in constant touch with Pakistan-based ISI handler Faisal over the Internet. He and Khan were planning to visit Pakistan soon. He has received Rs 10,000 in two instalments of Rs 5,000 each from Khan".
Shabir was reportedly working as a block level officer with the election cell at the tehsil complex in Rajouri, the Indian Express reported.
On 4 December, retired Army havildar Munawwar Ahmad Mir, who had fought the Kargil war, was arrested from West Bengal. The Indian Express reported that Mir was a Peoples Democratic Party worker.
The crime branch of Delhi Police on 6 December arrested an Army rifleman, Fareed Khan from Siliguri in West Bengal in connection with the racket. Khan had allegedly shared secret information with suspected intelligence operatives under the codename Surgeon.
Khan has been accused under provisions of the Official Secrets Act, and was produced before a court. He had reportedly met Sabar during his posting in Rajouri and was later introduced to other members of the alleged network. According to media reports, two accused had also deleted information from their mobile phones, which were later recovered by the cops.
He was detained by the Army before being handed over to the crime branch team. So far, cops have not found any document in Khan's possession so far but there is sufficient evidence, including disclosures, for his arrest.
The racket
The case first hit headlines after Border Security Force (BSF) head constable Abdul Rasheed and a Jammu and Kashmir resident Kafaitullah Khan were arrested on charges of leaking information about deployment of security forces and IAF operations to ISI on 30 November.
A total of five people have been arrested in the case so far.
According to reports, the investigating officials are looking into the possibility of the involvement of other Army personnel in the matter. It has been revealed that the spying module has been operational since 2013.