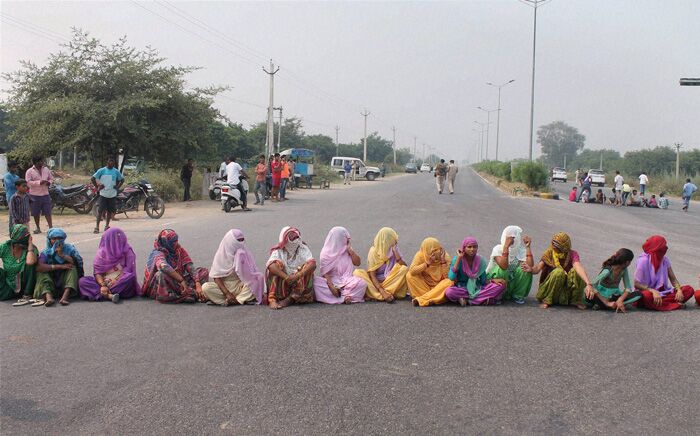 In protest of the death of two Dalit children by burning in a Haryana village, the locals blocked the Ballabgarh-Faridabad road, The Times of India reports.
Not just that, the protesters initially refused to cremate the bodies of the two children who were burnt alive caught inside their torched house. However, according to TV reports, the family appears to have agreed to the same.
According to the special investigation team (SIT) probe ordered by the Haryana government on Wednesday four people have been arrested.
"We have suspended three police officers considering that there was some laxity. Also, the officials who were in the PCR which was supposed to be here have been suspended. The SHO, who was related to this case, has also been suspended," said the Haryana additional director general of police (ADGP) Mohammad Akil, TOI reports.