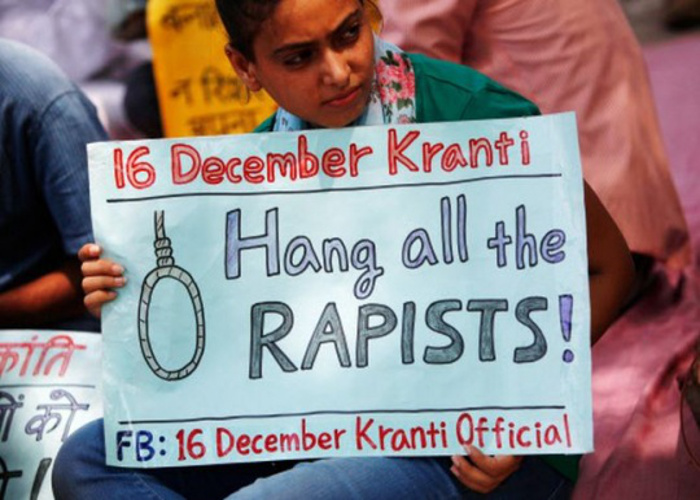 Even as the country is debating the release of the juvenile accused of the heinous 16 December 2012 Nirbhaya gangrape, the national capital witnessed two horrific gangrapes of minors over the weekend.
A seven-year-old girl was allegedly gang-raped by three persons on 12 December. The minor is undergoing treatment at AIIMS and her condition is reported to be critical. According to reports, one of the accused is a juvenile who was known to the girl's family.
The girl was kidnapped on Saturday around 6:30 pm from a park. The accused allegedly took the girl to another park and gangraped her before leaving her unconscious.
Some neighbours found the girl and informed her family members. According to an NDTV report, the girl's relatives said they lodged a case at Neb Sarai police station, but claimed that the police did not respond.
Two minors gangraped in two days
On Friday, 11 December, a 14-year-old girl was allegedly kidnapped and gangraped by six men in Najafgarh area.
According to a Times of India report, the teen was on her way to school when she was forced into a car and allegedly raped by six men in Dichaon. One of the accused is reportedly the victim's neighbour.
Nirbhaya case: Wounds reopened
One of the perpetrators of the 16 December 2012 gangrape was under 18 at the time of the crime. He was arrested and tried under the Juvenile Justice Act.
News agency ANI reported that the Union home ministry is contemplating asking the juvenile, now a 21-year-old, to sign a legal bond affirming good behaviour after his release from the remand home where he was confined to for three years. The move has drawn severe criticism.