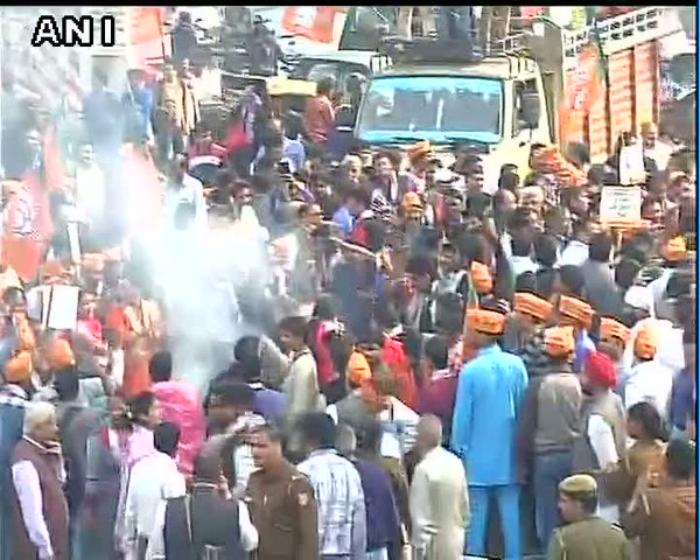 Members of the Delhi Bhartiya Janta Party (BJP) on 30 November took to the streets of the national capital to protest the suspension of BJP MLA OP Sharma from the house for the entire winter session.
The members raised slogans against the Aam Aadmi Party (AAP) government in Delhi and CM Arvind Kejriwal. The agitated members also took out a protest march in Nirman Vihar area of east Delhi - adjacent to Sharma's constituency of Vishwas Nagar.
Effigies of Kejriwal were burnt during the protest - which also led to a traffic jam. Slogans were also raised against AAP legislator Alka Lamba, against whom Sharma had made derogatory remarks which led to his suspension from the house on 27 November.
According to media reports, Sharma said, "Ye toh raat bhar ghume wali aurat hai (a woman who roams in the night)," - in reference to Alka Lamba.
Initially, Sharma was suspended for two days on 24 November but AAP lawmakers on 26 November passed a resolution in the assembly to extend his suspension for the entire session. Similar protests were carried out outside the Delhi Assembly on 27 November.
The assembly session, which began on 18 November, will end on 4 December.