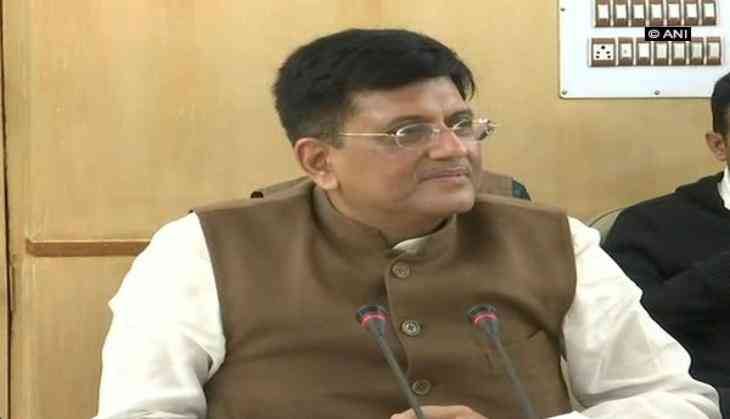 The Union Cabinet on Tuesday approved multi-crore developmental projects worth Rs 11,661 crore, which include doubling and electrification of many lines.
The new projects will herald good news for passengers as the crucial lines will reduce congestion on the existing network, enabling better punctuality of trains.
Union Railway Minister Piyush Goyal also informed that 130-km-long Jeypore-Malkangiri new Line project has also been approved by Prime Minister Narendra Modi-led cabinet.
Under this project, railway connectivity will be provided to Left-Wing Extremism (LWE) affected and aspirational districts of Malkangiri and Koraput in Odisha.
Moreover, basic infrastructure support will be provided for the overall development of the area.
The project has been initiated to combat the LWE by bringing economic and employment opportunities to the region.
In the Cabinet, electrification and doubling of five railway lines have been initiated, which will primarily focus on the remote areas of Bihar, Madhya Pradesh and Uttar Pradesh.
Doubling and electrification of Jhansi-Manikpur and Bhimsen-Khairar lines will estimate up to Rs 4.956 crore.
The Cabinet assured of employment opportunities to around one crore people.
In Uttar Pradesh, Bihar, Madhya Pradesh and Odisha, six projects worth Rs 11,661 crore will be undertaken stretching with up to 881 km railway line.
Jhansi-Manikpur and Bhimsen-Khairar lines doubling and electrification projects are expected to be completed by 2022 to 2023.
The given project will estimate around Rs 4955 crore stretching 425-km long lines which will improve the punctuality of trains and provide better safety.
The project focusing on Bhatni-Aurnihar line doubling and electrification will cost Rs 1300 crore.
It is aimed to be completed by 2021 to 2022, covering districts of Ghazipur, Ballia, Mau and Deoria in Uttar Pradesh. This doubling and electrification project is expected to ensure higher speed of trains and reduce delays.
Yet another benefit will be the additional capacity for future increase in traffic.
The Cabinet also approved the proposal for the constitution of Mahanadi Water Disputes Tribunal.
The Cabinet also gave the approval to introduce the Chit Funds (Amendment) Bill, 2018 in the Parliament.
--ANI