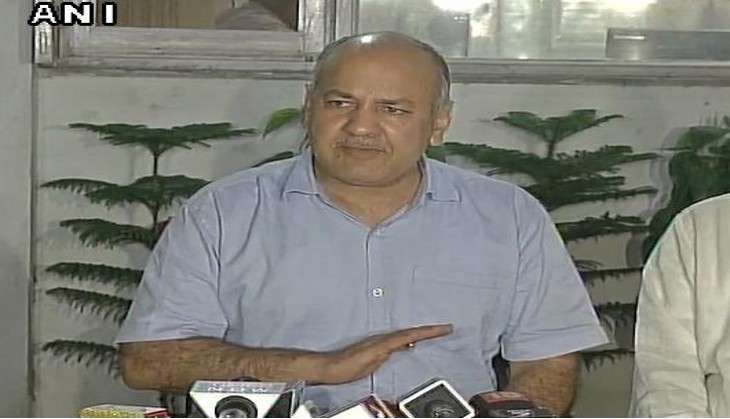 Delhi's Deputy Chief Minister Manish Sisodia addressed a press conference on 4 July and responded rather aggressively to the arrest of Rajendra Kumar, Principal Secretary to Delhi Chief Minister, by terming the entire episode a well-planned conspiracy by the Central government.
While briefing the media, Sisodia said, "Many of our senior officers who were leading important Delhi government projects were transferred overnight by Modi Government."
He added, "Kapil Mishra had registered a complaint against Sheila Dixit government in connection with a water tanker scam. Today, he was called for questioning. Tanker scam happened under Sheila Dikshit government, but neither her nor anyone from her office was interrogated by ACB."
Manish Sisodia also alleged that it was PM Modi's latest bid to paralyse the Delhi government.
"In two days, eleven officers of the Delhi Government have been transferred. Transfer posting is not a new thing. But the way the government offices have been removed is a way to paralyse the government," he said.
Sisodia also questioned the timing of the arrest, saying a conspiracy is being hatched to destabilise the whole system. He asserted that just because Assembly elections were round the corner, PM Modi was feeling threatened by the response AAP was receiving in Punjab and Goa.
The CBI earlier today arrested Rajendra Kumar and four others in connection with a corruption case.
CBI sources said that Kumar has been charged with abusing his official position to award contracts to M/s Endeavour Systems Pvt. Ltd. and securing government tenders worth Rs. 9.5 crore between 2007 and 2014 for the company.
CBI also reportedly alleged that Kumar has emerged as the kingpin of the Rs 50 crore scam which first started activity in 2006.