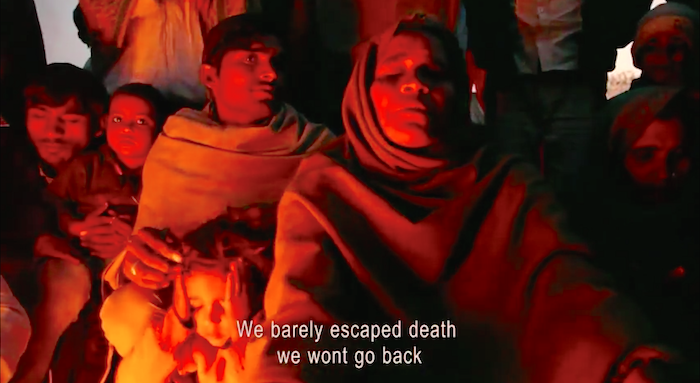 Film screenings are no strangers to Delhi University, it is at least a weekly affair in most colleges. Last week, teachers at Kirori Mal College had organised a screening of a documentary based on the 2014 Muzaffarnagar communal riots.
During the screening, members from the Akhil Bhartiya Vidhyarthi Parishad (ABVP) - BJP's students' wing - gatecrashed the event and disrupted the screening. They felt that the film projects Prime Minister Narendra Modi in bad light.
When those present at the screening tried to counter them, the ABVP members resorted to violence and manhandled a senior professor. While the matter raised eyebrows across the country, any concrete action against those who stopped the screening is yet to be seen.
Here is the trailer of the documentary, Muzaffarnagar Baaqi Hai. The film looks at the thousands of riot victims displaced because of the communal violence that preceded the 2014 General elections. The film juxtaposes speeches of BJP leader Amit Shah and Modi with testimonies of riot victims, mostly Muslims and investigates if the violence was spontaneous or engineered for electoral gains.