The CEO who lost his head: murder, sex & dhoka in a newspaper office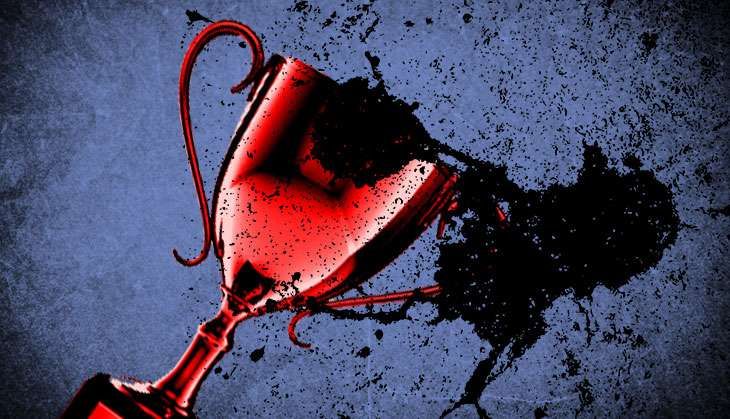 "Murder in a newspaper office, Bollywood, sex and dhoka - Aditya Sinha's unputdownable novel is crime fiction at its best".
The word "unputdownable" is reason enough for me to not read a book. But since this was from Sinha, an editor I have heard a lot about, I decided to make an exception, and steeled myself to read about "sex and dhoka" in newspaper offices.
Buster Das, the CEO of Morning Anal - short for Morning Analysis - has been killed in his office at India Bullocks building in The CEO Who Lost His Head (Pan Macmillan). It's the fourth-largest selling English-language newspaper, much like DNA, which Sinha edited in Mumbai for a while.
Das is found dead by his secretary, his head bashed in, by a cheap trophy. Mumbai cops Sandesh Solvekar and Mona Ramteke have been tasked to crack this high-profile case of the CEO who lost his head, literally and metaphorically.
The powerful language, the wordplay, the caricaturisation of media-persons and media offices, and the characterisation of the two cops, had me hooked. I forgot that crime is not my genre, and that I don't quite care about sex and dhoka stories in the media world. Or about books that say "unputdownable" in their blurbs.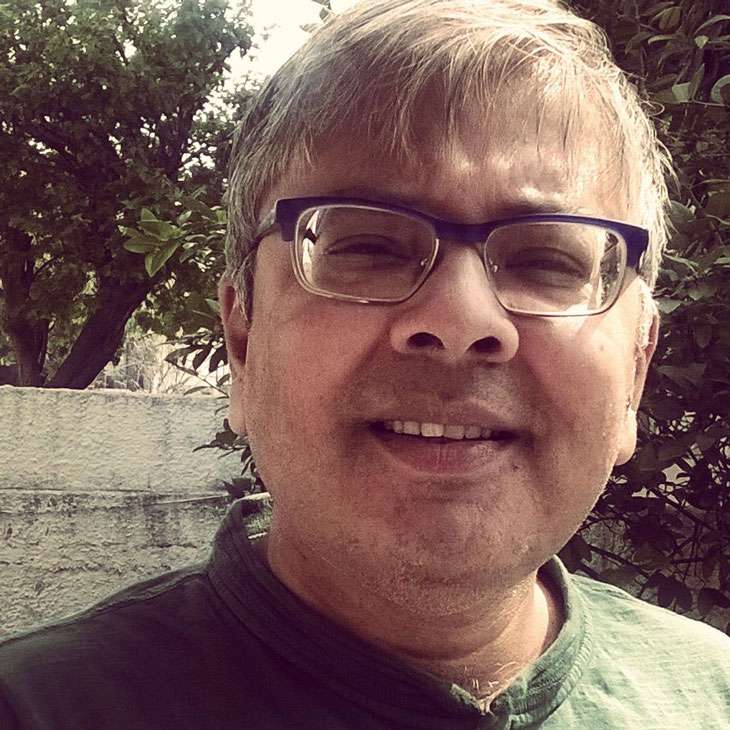 Aditya Sinha
Ed's friends & foes
It's easy to see the world Sinha inhabited, his friends and foes. Sinha barges into this world as an Ed. Editor Rocky Borkotoky. Or so it seems.
But it's the two cops - through whose eyes we see the media world - that makes the book racy and actually "unputdownable".
Ramteke is queer and adventurous, intelligent and well-read. At least far more read than an average journalist that inhabits Morning Anal or the News of India. Ramteke cites Agatha Christie titles and also quotes Salman Rushdie to make a point. She also knows her English.
'Who can tell? The office is a pit.'
Both detectives stopped chewing and looked at him.
'Do you mean it's the pits, or that it's a snake pit?' Mona asked.
'Yes, yes, it's the snake-pits.'
She has found her professional match in Solvekar. Both work in tandem, privy to each other's secrets, trying to show the other face of police ineptitude.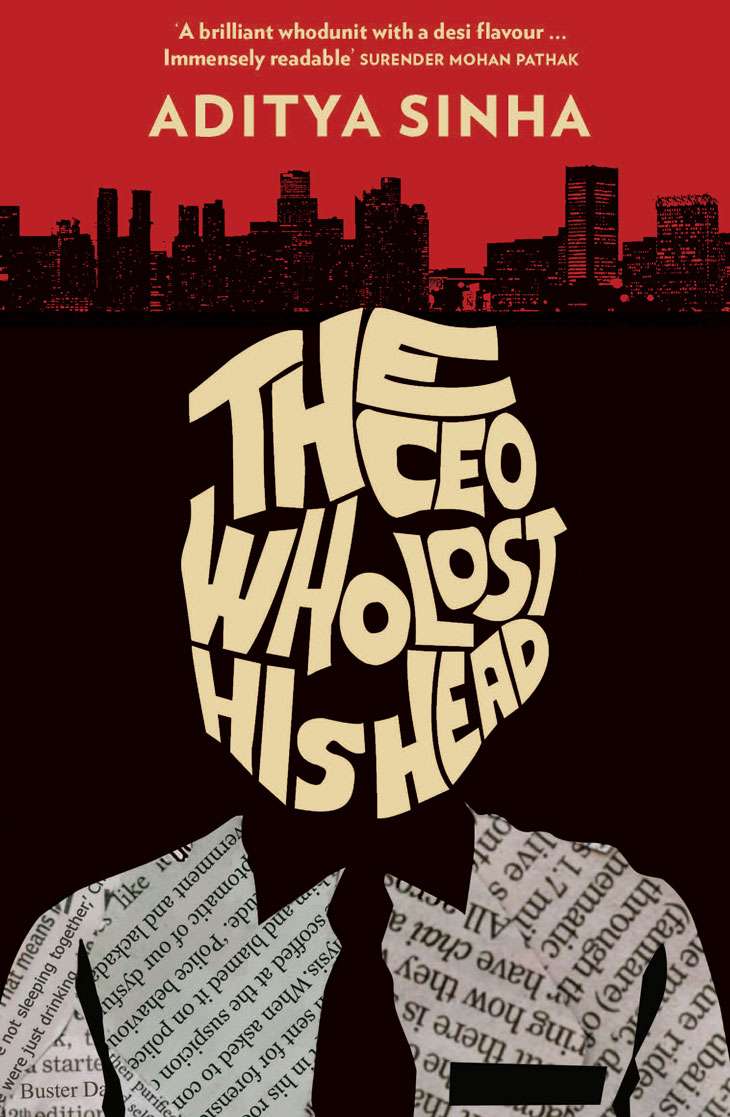 The Dating Editor
The media world that Sinha exposes readers to is futuristic. Unfortunately, it's a future that's not too distant. This is a world where there are Dating Editors.
'Dating editor? What the hell is that?'
'She does stories about modern dating in Mumbai. She did that big story recently on a dating app, which even the foreign papers picked up.'
Dating Editor Mohini Saxena was the dead CEO's favourite. So close that she only had to do one story a month, plus he bought her a MacBook as an office expense, and she got to go on a junket every four months.
Chuckle. Chuckle.
There's also a "calculating Kao" the CEO was fond of. Savita Kao, the Behind Bombay editor, whom the kids call Savita Bhabhi.
There are Bollywood starlets trying to charm the CEO, angling for a splash in the newspaper. One such starlet is Charuchitra Singh, the thinking man's actress. She is trying to promote her new film "Murder My Jism 2" and is eager to spread a rumour with Vishaal Kkapoor, her co-star, who Sinha describes as "...an emaciated man with terrible skin who one might have mistaken for an AIDS-ridden version..."
All Charuchitra has in mind are "a couple of crazy stories (that) will put us at the top of viewers' minds". Of course, Charuchitra hasn't actually killed the CEO, although she plants a story to derive mileage out of this episode too.
In this whodunit it's easy to get drowned in the sea of affairs. Within the Bullocks Building and outside. And anyone who isn't a part of this world is likely to wonder how do they bring out a newspaper -- day after day?
The Noose of India
Then there's the number 1 newspaper of India, News of India, Morning Anal's rival - also called the Noose of India or the Refuse of India by Rocky Borkotoky.
'But News of India is a good newspaper,' said Sandesh.
Rocky Borkotoky laughed long and hard.
'Well, they're number one,' Sandesh said, defensively.
Borkotoky is a lot like Sinha.
Don't you people ever surf the web?'
'We have a dedicated cyber-crimes cell.'
'Sounds like a crack outfit'.
Sinha's love for the language is seen when the two cops discuss the nomenclature of buildings in Mumbai.
'This is the disease of English-speaking Mumbai,' Ramteke said, unable to stem the flow of her thoughts. 'All their buildings have to have some fancy foreign names. Why can't they be named after rivers or mountains, like in the middle-class parts of the city?'
'You mean like Navi Mumbai, where every colony is named either Sea Breeze or Sea Shore or Sea Coast? I'm waiting for the day I see a colony named Sea Sick.'
Sinha's book has all the masala - ambitious starlets, eccentric editors, scheming media moguls, hot and happening editors. What makes it a head-scratcher is there are many with a motive to kill Buster, and they admit it as well. Add to that a lot of sex, love and dhoka happening in the cops' own lives, and of course, the number of sexual harassment complaints by women that are brushed under the carpet by the ever-kind HR department.
Rocky Borkotoky resigned soon after the case was cracked.
"However, due to his forthright views and bold opinions, no other media corporation dared to recruit him. It is believed that he is currently working on a series of crime novels."
Much like Sinha?
I am not sure if this book takes Indian crime writing to dazzling new heights, as the blurb claims, but I enjoyed reading it.