Please don't ask for a maid! A sad story told funnily by Benyamin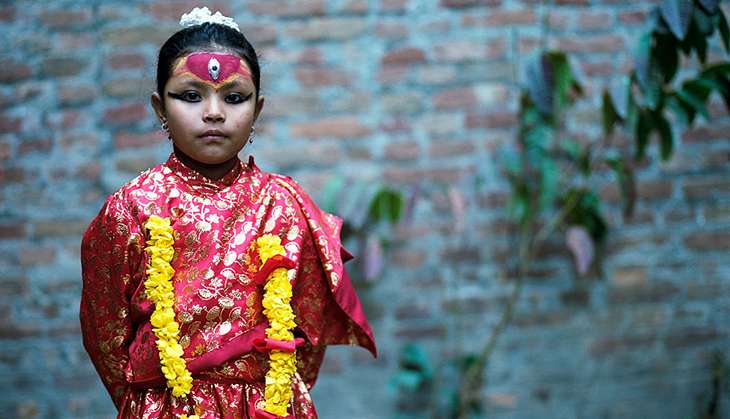 I was aware that one has to have earned significant amounts of good karma in previous lives to land a good maid these days. But I couldn't let poor Gopiettan down, and therefore I took upon myself the responsibility of finding one. I promptly sent out requests to my colleagues, friends and acquaintances, and the replies were equally prompt: 'Sorry, if you'd like to borrow money, happy to lend it to you. Or if you require 50 cents of land free for cultivation, that can be arranged. But please don't ask for a maid.
The opening lines of Kumari Devi - a short story by Benyamin published on the Juggernaut App - will have almost anyone hooked. Because it is the story of our lives - our lives that come to a standstill when our domestic helps vanish.
But this is also the unfortunate story of domestic helps. Who often migrate from neighouring countries to India for a better life, but instead land up even more hopeless and helpless.
And who could have told this story better than noted Malayali writer Benny Daniel aka Benyamin - who himself spent several years in the Middle East making money to live a good life.
Indian workers in Saudi Arabia are thankful to a national daily for getting them their dues
Sunina Shakya Devi
Sunina Shakya Devi is a skinny old woman. We don't know how old but she is caught huffing and puffing taking the 10 stairs to her prospective employer's house.
The lady of the house disapproves of her and also her "bright red lipstick, one-and-three-quarter inches of face powder, enormous earrings, shiny nose ring, a necklace that pretty much covered her neck, flashy sari, and red socks and sandals on her feet".
But the husband pleads with his wife to let her stay - because he "will die of doing all the housework".
The wife gives in when she is promised that Sunina Shakya Devi is only an interim arrangement. Also because she is willing to work for half the salary.
A bumper lottery
Both parties are happy.
Sunina Shakya Devi has found a new home, and a little corner to sleep in.
The family is happy with her work, despite their initial fears. She is fit as a fiddle and very efficient.
For them she is like a lottery, a bumper lottery - till the lady of the house discovers the old woman's "tongue".
In kindness, when the family offered Sunina Shakya Devi a cot to sleep on, she said, "Sunina Devi has slept on many silk mattresses in her time, sir. But now, I fall asleep even if it is on a sheet of paper."
When Sunina Devi was told she was behaving like a "princess", her matter-of-fact reply - "Yes, I am indeed a princess" - angered the family.
A golden yesterday
Sunina Shakya Devi was once groomed to be a Kumari Devi - in line with the over thousand-year-old tradition in Nepal - where little girls, seen as embodiments of purity are worshipped as little goddesses till they attain puberty.
Kumari Devi is the story of what happens to a mortal deity's life after she attains puberty.
The good life is brief - ends before it even begins, but changes the life of the child who was anointed a deity forever.
Sunina Shakya Devi is forced to move out of Nepal, from the sight of her relatives, her acquaintances because she needs an avenue to earn money to sustain herself.
Her best chance is India - and with no access to education as is the fate of all Kumari Devis - her best chance at work is that as a domestic help.
She slogs all her life, cleaning one house after another, till the gray in her hair starts showing, heralding the end of her golden period. Most memsaabs are wary of hiring her.
Goat Days & Beyond
When Benyamin was 21, all he had read was the Bible. That's when he moved to the Gulf and started reading - hundreds of books a year.
By the time he entered the third decade of his life, he was a famous writer.
His book Aadujeevitham (Goat Days) won him the Kerala Sahitya Akademi Award in 2009 and was shortlisted for the DSC Prize for South Asian Literature and longlisted for the Man Asian Literature Prize.
The book has gone into its 100th print run in Malayalam.
His novel, Manjaveyil Maranangal, has sold over 40,000 copies, and has been translated into English as Yellow Lights of Death.
His short story Kumari Devi is both tragic and comic - the story of a grand yet decrepit old Nepali woman who works as a maid in a Malayali household in an unnamed town in Kerala.
Benyamin probes the familiar notions of home and belonging for the powerless and marginalised - but this time of the 'other migrant'. Not an Indian in the US or UK or even the Gulf, but of a migrant from a smaller neighbouring country coming to India for a better life, say his publishers.
But the narration is superbly funny, in the style of the great Malayalam writer Vaikom Muhammed Basheer, at the heart of the story lies the tragedy of a poor migrant labourer in India.
This story has been translated into English by Veena Muthuraman, author of A Place of No Importance.
Benyamin
Benyamin Bytes
Tell Benyamin that his portrayal of a maid is perfect and would he caricature a memsaab in his next?
"There is no need for another story. I think this story narrates both sides - it's the story of a poor woman who becomes a maid by fate and if luck was with her, she would have become something else. At the same time the story moves into the corridors of a house where a maid is seen as absolutely needed," Benyamin tells Catch.
There are sections in the story that seem exaggerated and some readers would not agree with - especially women -- such as details of a husband busy with household chores and being extremely scared of his wife.
Ask Benyamin if he is serving up stereotypes here, he says, "Personally I am not a man who'd wish a maid's assistance. But in India it has become a middle-class, upper-middle class custom to hire a maid and men are so accustomed with the facility.
"Men live in a cocoon of belief that this kind of work belongs to women and they are not obliged to do it. They will follow this schedule even abroad. Also, I don't believe all men are fearful of their wives. But many are. The number is larger than we think... The story is about one such man," he adds.
Whichever way - this story where the line between fact and fiction blurs -- is a must read. For the sake of the Sunina Shakya Devis - the invisible workforce that needs to be heard, because there is a dire need to pay it back with kindness.
Modi's labour reforms are the wrong fix. Here's why