Chhath Puja 2018: Chhath puja shubh muhurat, puja vidhi and timing; know when is first 'surya arghya'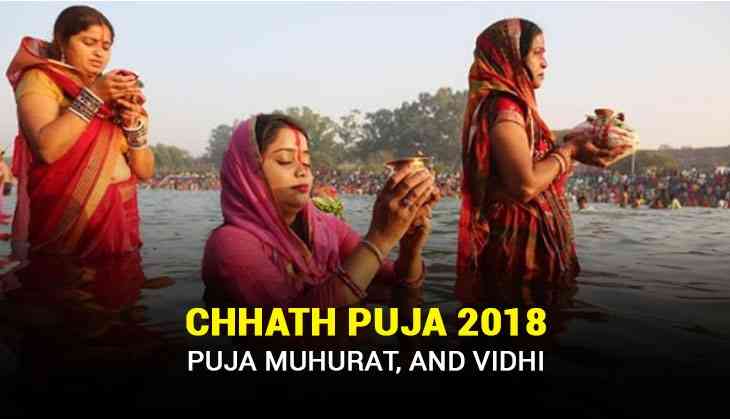 Chhath Puja is an important festival of Sanatan Dharm (Hindus). Chhath Puja is a festival of worship of Lord Surya. It is performed on the Karthik Shukla paksh's Khasthi. This festival takes place for four days. This festival of Lord Sun worship is celebrated with delight for the son's good health and success.
Chhath Devi is the sister of the sun, but according to the Chhath Vrat Katha (stories), Chhath Devi is the daughter of Lord Devsena. Devasena originated from the sixth part of nature's original trend. The Goddess says that if you want a worthy child then worship her duly.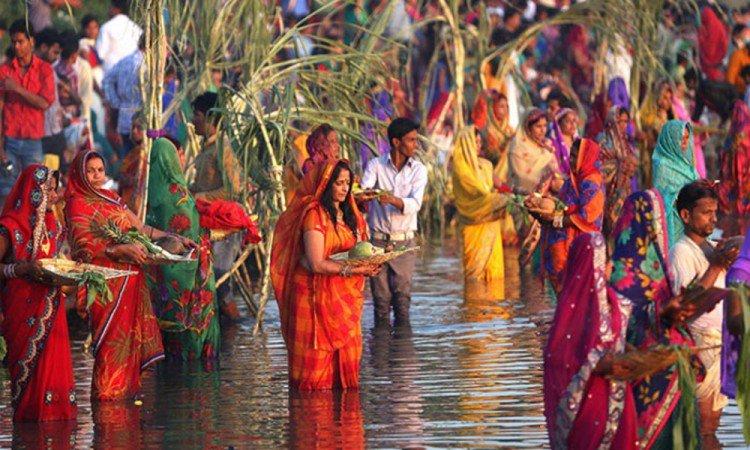 This year, Chhath will begin on November 11 from Novahy-Khay and ends on November 14. Here's the Shubh muhurat, and puja vidhi of Chhath puja 2018:
Date of Chhath Puja and Muhurat:
On November 11, 2018, the festival will start at 01:50 minutes, which ends on November 14, 2018, on Wednesdays at 04:21 minutes.
Chhath Puja 2018: When is first Surya arghya? The festival of worship of the Sun God will begin on November 11 with Nahay-Khaye. The first half of Lord Bhaskar will start from the evening of November 13.
Chhath is a festival of faith and reverence. According to Atharva Veda, the Seashthi Devi is the Manas sister of Lord Bhaskar. She gives a stunning and successful son.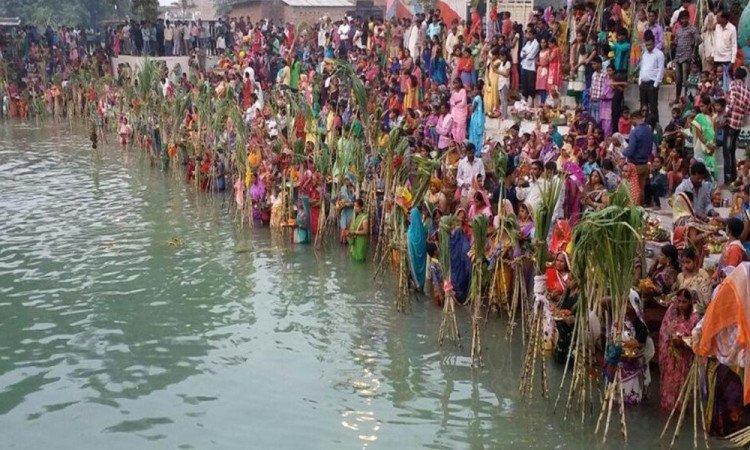 These are the 4 days of Chhath Puja and the worship vidhi-
1. First Day Lunch:
This fast begins with Kartik Shukla Chaturthi. On this day, have fasting baths and wear new clothes.
2. The second day:
Kartik Shukla Panchami is known as 'Kharna'. After fasting all day, in the evening, we take a vow of food.
3. The third day:
Chhath puja prasad is being prepared on this day. Sweet items like 'Thekua' or 'Tikriya' is prepared. A bamboo basket is decorated with Prasad and fruits. By worshipping a basket, the fasting women go to the pond, river, or the ghat to worship the sun during sunset by standing in the water.
4. The forth day:
On Saptami, Prasad is distributed by duly worshipping on an early morning during sunrise.
Also read: Watch: Isha Ambani weds Anand Piramal! Here is Mukesh Ambani and Nita Ambani's daughter Isha's royal wedding card look