Bhai Dooj 2018: What is Bhai Dooj? Know shubh muhurat, puja time, vidhi and mantra for Bhaiya Dooj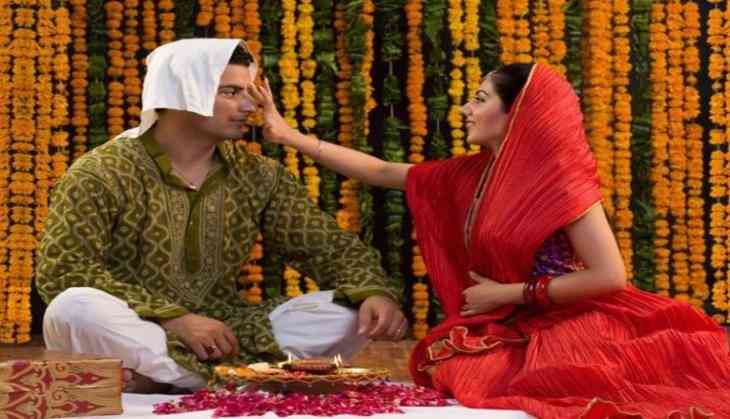 A Two days from Deepawali, Bhaiya Dooj or Bhai Dooj is popularly celebrated and is a very important Hindu festival. Bhai Dooj is celebrated in the symbol of love of brother and sister. Like Raksha Bandhan, the festival also has its significance for Bhai Dooj. After Diwali, Bhai Dooj, the symbol of mutual love and affection of brother and sister is celebrated on the second date of the Shukla party of Kartik month.
On this day sisters wish for the bright future for their brothers and do 'tilak' of them. It is celebrated as the festival of love and sacrifice between brother-sister. This year Bhai Duj will be celebrated on November 9th.
Importance of 'Bhai-Dooj'
Like Raksha Bandhan, Bhai-Dooj is also celebrated for the special relationship of brother and sister. The festival of Bhai Duj is celebrated after two days of Diwali especially afternoon or in the evening. On this day sisters put tilak to their brother's forehead. Also on this day sister do fasting for their brother.
Bhai Duj or Bhaiya Duj: Bhaiduj Shubh Muhurt
Auspicious time starts- 1:10 pm
Auspicious time ends- 3:27 pm
Duration of auspicious time - 2 hours and 17 minutes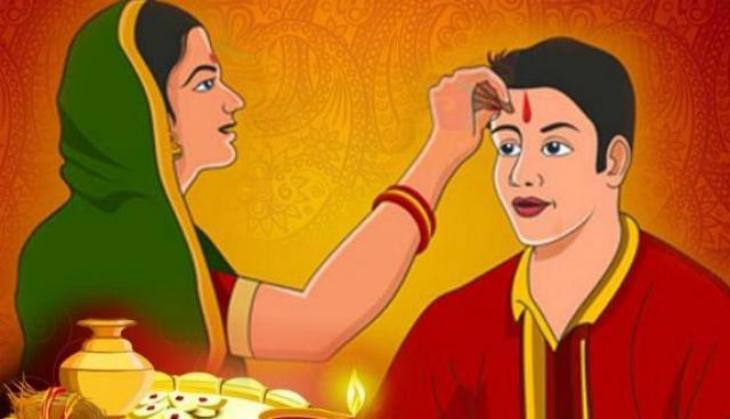 Bhai Dooj Puja Vidhi:
Bhaiyaduj, Bhai Dooj or Bhaiya Duj is worshipped by sisters. Sisters first need to take bath and be ready on the day. Then they had to prepare the chalet of the flour. If you fast, start the fast by giving water to the sun. When auspicious time starts, brother sits on the square and worship his hands.
First, place rice flour (Chawal Ka Ghol) paste in the palm of the brother. Then place 'sindoor', paan, betel nut (Supari) and flowers on it. Finally, offer water at hands and chant mantras. After this, offer sweet to him and eat yourself too. In the evening, the diya of Yamraj is definitely burnt.
Chant mantras while putting tilak on brother's forehead:
Ganga pooja Yamuna ko, yamee pooje yamaraaj ko.
Subhadra pooje krshn ko ganga yamuna neer bahe mere bhaee aap badhen phoole phalen.
Also read: Rangoli Designs for Diwali 2018: Sanskaar rangoli to free hand rangoli designs to decorate main door this Diwali