Anil Kapoor's desi Modern Family has a gay couple. Let's hope it isn't like these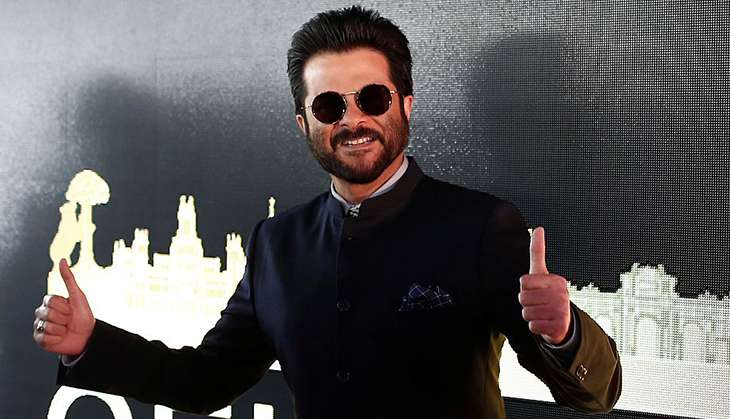 Anil Kapoor takes this Indian adaptation business very seriously.
The last time the actor adapted a hit TV series for Indian audiences, 24, viewers were hooked. After all, it was an infinitely better TV viewing experience than naagins as bahus, and bahus as flies. Seriously, who even writes this stuff?
So, luckily for Kapoor just about anything he sells would do well in the Indian market. Thanks to the mediocrity (we're being polite here) that already thrives on our idiot boxes. It definitely comes as a surprise then, that Kapoor would choose to not just pick a TV show that's progressive in its very being, but would want to retain all the original elements it comes with. Including same-sex marriage.
Yes, we're talking about the popular show Modern Family. And the characters in question are the lovable Mitch and Cameron - Jesse Tyler Ferguson and Eric Stonestreet respectively - who happen to be men. God save us all, am I right?
Also read - That unusual thing about Fawad Khan's gay character in Kapoor and Sons
Anil Kapoor toldThe Huffington Post that he's willing to fight censorship [and Section 377] to make sure this happens. "That is the whole point. I honestly won't do Modern Family if the same-sex couple were to be eliminated," said the actor.
While we're super stoked at the notion, we're also a super skeptical thanks to Bollywood's many failed attempts at portraying homosexuality. The industry hasn't exactly been a shining example of how the LGBT community should be represented onscreen. Think Dostana and you'll quickly realise why.
When Bollywood does do it right - and we're not getting into Indian TV here because that's still a thousand miles away - it is usually through what's considered 'indie' or 'art house' or 'those films that win critics awards but no one ever watches'. For a TV show, a comedy at that, to then try and normalise a gay relationship is fairly ambitious.
It would be wrong to not mention Kapoor and Sons at this point though. Not only was the film fairly humorous, but it portrayed a gay character with the utmost sensitivity. So much so that when Anil Kapoor made his little announcement about Modern Family, we can bet that Fawad Khan's acting may have fuelled hopes for an equally sensitive TV show.
We'd be really glad if it were a realistic representation. After all, who doesn't love Mitch and Cam? And that's precisely why we wouldn't want Modern Family [In India?] to mess it up.
Here's some stuff you could steer clear of, Mr Kapoor.
1. Terrible, terrible kissing
Sure, kissing can be awkward. But let's not make it cringe-worthy.
The entire premise of Dostana was that two straight people pretend to be gay for a girl, which is already extremely problematic. But there's almost nothing as offensive as this scene in the film.
2. Gay sex = comedy
If you grew up in India in the early 2000s, there's almost no way you didn't encounter jokes about Kantaben from Kal Ho Na Ho - the poor old woman who needs to bear witness to what she thinks is gay sex.
But of course, again, Saif Ali Khan and Shah Rukh Khan are cool. So they aren't really gay.
3. All gay characters as caricatures
To be fair, we're not even sure if this character in Pyar Kiya Toh Darna Kya is gay. He has his own sleazy theme music, contorts his face in ways no human can, and talks in a pitch only bats can hear.
While the rest of the sequence is equally offensive, watch from 1:10 to truly witness the spectacle.
Also read - The gaypocalypse: Gay sex causes tsunamis, earthquakes and hurricanes!
4. Anything with Abhishek Bachchan
If you think Dostana was Bachchan junior's biggest crime, you're yet to watch Bol Bachchan. In this scene from the film, Abhishek Bachchan is doing something that resembles dancing. Or so we think.
If only sexual orientation could mutate our dance moves like that.
5. Lesbian sex as porn
Okay, Hollywood is fairly guilty of this sort of portrayal as well. But really, lesbian sex is not made solely for male viewers.
Oh and that awful, awful music in this sequence from Girlfriend. We get that you're trying to make porn here, but at least make decent porn?
6. Creepy gay dudes
If one were to go by Student of the Year, and innumerable other Bollywood films, gay men just can't keep their hands to themselves.
They'll touch hot straight men inappropriately at every chance they get. Because what's consent?
More in Catch - LGBT and trying to come out to your folks? Try it anonymously
Eight exhibits that prove Vir Das is precisely what feminism doesn't need