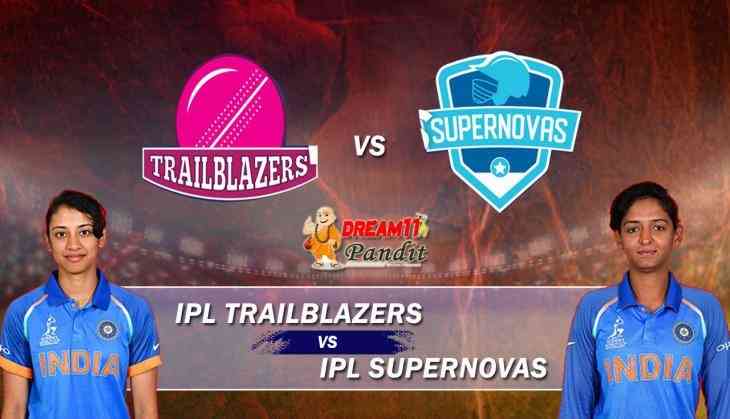 The match being played between the Supernovas and Trailblazers has spread excitement all around. The two captains, Smriti Mandhana and Harmanpreet Kaur have been named the captains of the teams. The teams will feature 4 foreigners just like the men's IPL.
Smriti Madhana and Harmanpreet Kaur would be playing with similar sentiments and excitement within their minds. Smriti Mandhana, captain of IPL Trailblazers, said, "This is the first ever match we will be playing with foreign players on Indian soil. Everyone is excited to be part of this historical moment. We all are looking forward to expressing ourselves in front of an audience."
With an eye on the growing popularity in the country, the women's cricket is gaining ground and this wave may soon pave way for the women IPL.
Suzies Bates, the Whiteferns captain and a player from the Trailblazers side, said "It's a one-off game. We get one opportunity to showcase the women's game and T20 cricket. (But) I know every player tomorrow is going to want to do their best."
The women's T20 challenge devised to boost the popularity of women cricket. While SRH v CSK is set to be a champion later today, the starter to today's banquet of wonderful cricket sees an exhibition match featuring some of the finest female cricketers on the planet.
The Trailblazers have set a target of 129 runs for fall of 6 wickets and now Supernovas need to score 130 in order to win the match.
Also Read: CSK v SRH, Playoff 1: The clash of the Titans, best bowlers against the best batting line up