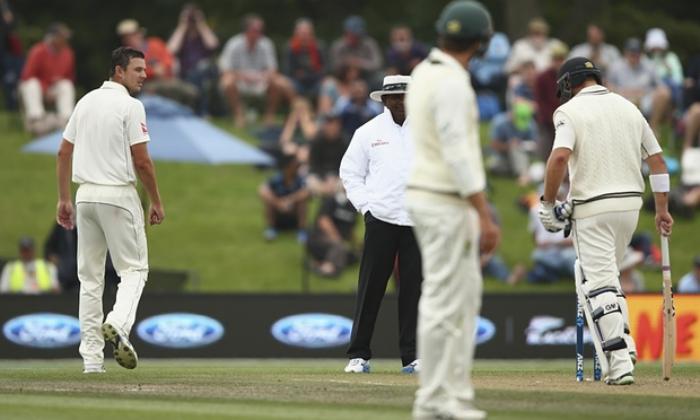 Australian bowler Josh Hazlewood lost his cool after the third umpire\'s decision did not go his way during the second trans-Tasman test against New Zealand last night.
Hazlewood was heard asking the on field umpire, \"who the f*** is the third umpire?\"
The bowler, who is likely to be slapped with a hefty fine, has pleaded guilty to charges of dissent.
Australian fast bowler Josh Hazlewood is likely to face a hefty fine after a confrontation with the on-field umpire during the second test of the trans-Tasman series at the Hagley Oval on 22 February.
On Day 4 of the test match, Hazlewood appealed for an LBW decision against New Zealand batsman Corey Anderson, which the on-field umpire decided to rule as being "not out".
Following this, the Australians decided to use their appeal with the third umpire, but the decision remained the same. Hazlewood then aggressively confronted the on-field umpire after the decision.
Watch the incident below: