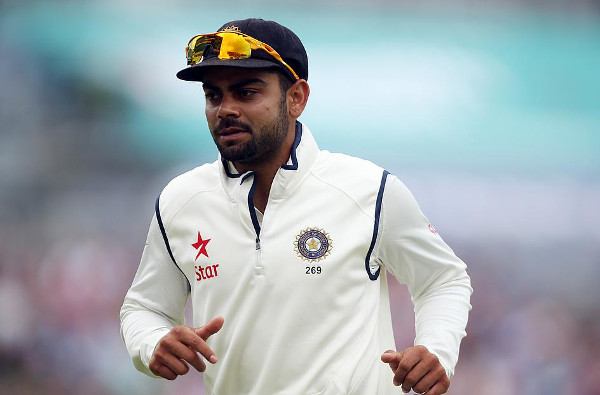 India's Test captain, Virat Kohli, has revealed that he almost ate fried cockroaches during his trip to Malaysia, a few years ago. The dashing batsman disclosed the story at an event in the Inorbit Mall located in Malad, Mumbai where he was promoting his clothing line 'Wrogn'.
Also read: Virat Kohli's notable achievements in cricket
Recalling an interesting incident, Kohli admitted to almost having eaten fried cockroaches when he was in Malaysia. The ace cricketer said he mistook the fried insects for pickles and was about to pop a few into his mouth when a friend told him what they were.
Also read: Meet the Manipur wonder kid who's winning world medals
Apart from that, the Royal Challengers Bangalore (RCB) skipper also revealed that he once went without sleep for nearly 28 hours.
The Indian batting sensation had led India to a thumping 3-0 win over the visiting South Africans in the four-match Test series. The home side registered a comprehensive 337-run victory in the final Test at Feroz Shah Kotla to end South Africa's fame streak of not losing an overseas series for nine years.
After being hammered in the T20 and ODI series, India made a spectacular comeback under the leadership of Kohli to get the better of the Proteas in the longer version of the game.
It was also at the helm of Kohli that India registered a historic 2-1 Test series win over Sri Lanka in August, earlier this year. It was India's first series win in the island nation in 28 years.