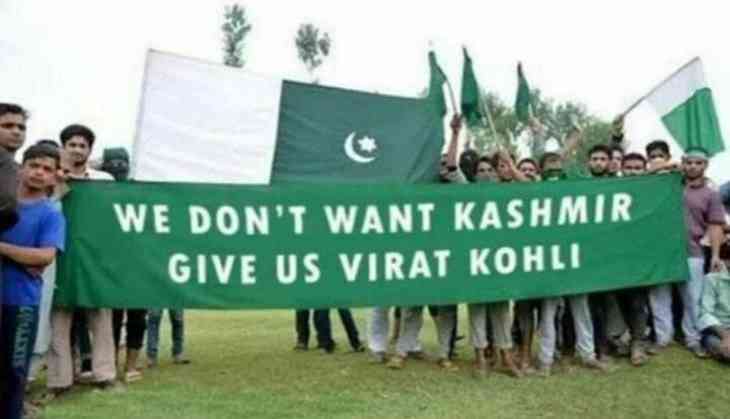 One of the fiercest rivalries in world cricket is between India and Pakistan. The two nations have fought three wars after their independence and their cricket matches are like war without guns. Fans from both nations are one of the main components in this rivalry and they have always come up in big numbers whenever they play a match. More than a billion people tuned in when India and Pakistan met each other in the ongoing World Cup in England and Wales.
After the recently concluded match between the arch-rivals, a picture started doing rounds on social media where a group of people can be seen holding a banner reading, "we don't want Kashmir, give us Virat Kohli." at first netizens claimed that the picture is from Pakistan and it is the Pakistani people who are the holding the banner. But after investigation, it was proved that the people are from the Indian state of Kashmir and the banner reads, "we want azaadi." The picture is from an article that was published on the India Today website in 2016 following Hizbul Mujahideen commander Burhan Wani's death.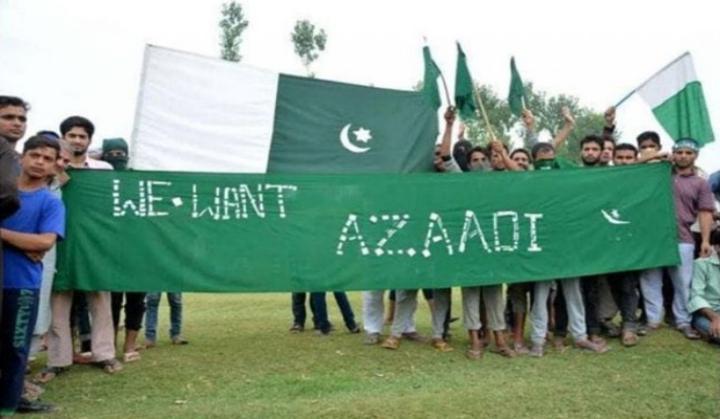 Original picture
As far as the match is concerned, India comfortably defeated Pakistan by 89 runs (DLS) method as Indian opener Rohit Sharma scored a brilliant century while skipper Virat Kohli contributed with 77 runs. KL Rahul who opened the innings with Rohit Sharma in place of Shikhar Dhawan scored a half-century to take India to 336 runs.
Also read: Watch: Indian fan proposes to girlfriend during India-Pakistan World Cup clash