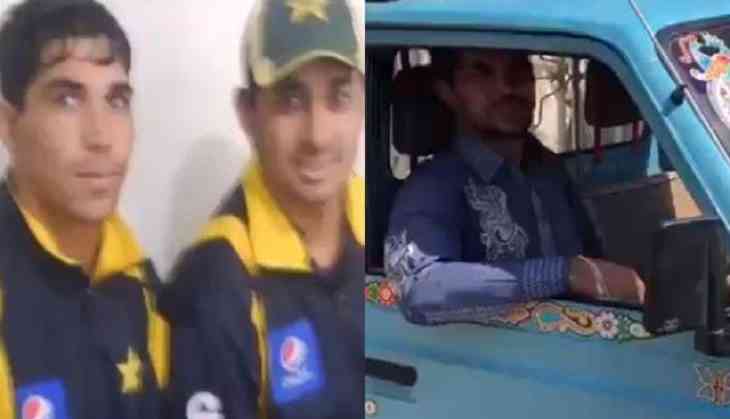 Earlier, a clip of former Pakistan cricketer Fazal Subhan driving a pick up van went viral on the internet. The video of the Pakistani cricketer talking about his hard times was shared on Twitter by a Pakistani journalist encouraged a lot of condemnation from cricket fans, who slammed Pakistan Cricket Board (PCB) for the new model which has looked for an overhaul of developmental cricket in the nation.
Supporting the course of action was Pakistan cricketer Mohammad Hafeez, who posted the video on Twitter. He wrote: "So sad Really, Like him & (sic) Many others are suffering, New system will look after 200 players but 1000s of cricketers & management staff are unemployed because of this new model."
AlsoRead: Ravi Shastri inspires meme fest with his Titanic pose; see pics
SAD STORY OF 🇵🇰 🏏

Fazal Subhan was the player of HBL, he has played U19 & A side cricket for Pakistan, he was contender of Pak Test team,
After closing of Departmental cricket he is driving drive
"BHARE KE SUZUKI"

His salary was 1 lac & now earning is less then 40k
😭 😭 😭 pic.twitter.com/nq22vPY55v

— Shoaib Jatt (@Shoaib_Jatt) October 11, 2019
AlsoRead: Here's what Gautam Gambhir has to say about Virat Kohli after series win against South Africa
"I don't know who will take the responsibility of this unemployment of cricket fraternity, for all the victims," he added.
In the clip, Subhan stated: "Yes, I drive this [pickup] for bhara (fare). This is seasonal work. Some days there is a lot of work, and sometimes there is nothing for 10 days," Fazal told the reporter while sitting behind the wheels of his rented pickup van."
"I worked so hard to play for Pakistan. During departmental cricket, we were drawing a salary of Rs 100,000 but since the departments have shut down we are down to Rs 30,000-35,000, which is not enough to survive," he added.
"I am grateful that at least I have this job right now because of the way things are, who knows if I would even have this tomorrow. We have no choice; we have to do something for our children," he further stated.
Fazal Subhan, in his domestic career, featured in 40 first class matches, in which he cumulated 2,301 runs at an average of 32.87. he also featured in 29 A list games, in which he gathered 659 runs.
AlsoRead: Gujarat: Question in school exam on how Mahatma Gandhi committed suicide shocks education authorities