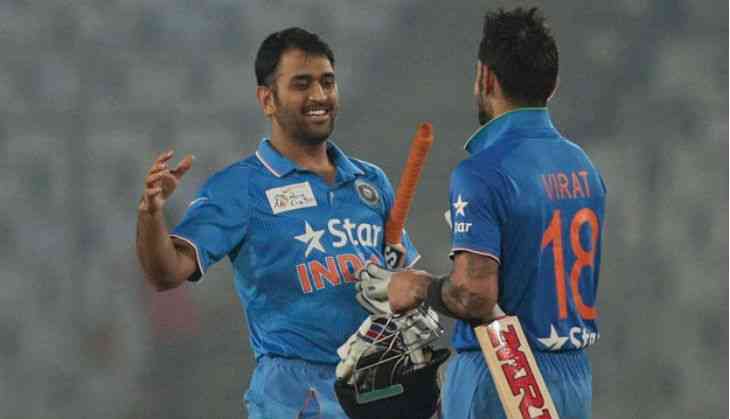 Cricket, Cricket and Cricket. It seems that the only thing that keeps people going in India is cricket. Its like cricket is in the blood of India. Indians are very passionate about their favourite cricketers. We often find cricket fans fighting over their favourite stars with others.
The fan following of cricketers is huge in India and they are also few fans who can do anything for their favourite. A video is getting viral on the Internet in which the fans of Indian skipper Virat Kohli and former Indian captain Mahendra Singh Dhoni can be seen fighting with each other while playing cricket.
Here is the video:
The Indian skipper Virat Kohli has proven himself as the perfect successor to MS Dhoni. Kohli took charge of men-in-blue from Dhoni about a year ago, yet both the players share a unique friendship bond.
Also read: Viral Video: MS Dhoni dancing on 'Desi Boys' song is the best thing you will see today
Recently in an interview, Virat has confessed that people have tried to destroy his relation with Dhoni many times but they were not successful.
"Our friendship has grown over the years immensely," The captain said. "There have been times when people tried to poke controversies in between but neither does he read any of those things and neither do I. Hence, when we go out together, people can see us gelling well and there's nothing between us."
In the same interview, Virat has also revealed that the 'captain cool' Dhoni is not as serious as he seems on the field.