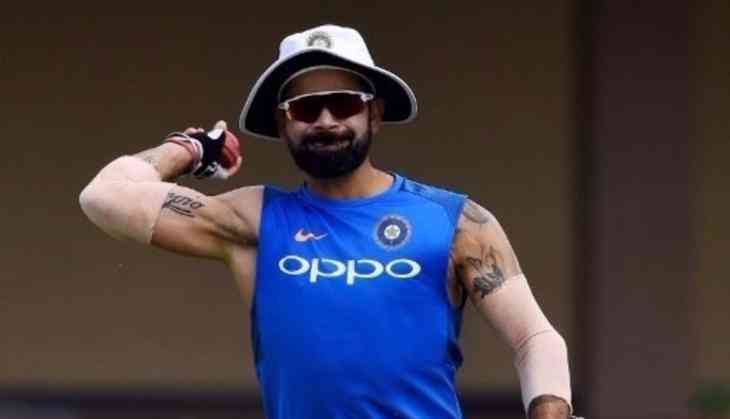 Ahead of starting three-Test match series which will begin on 16th November, the Indian team Test vice-captain Ajinkya Rahane said that the team is all set to play upcoming matches and will not take the series lightly.
A few months ago, India defeated Sri-Lanka 9-0 in all three formats of the game.
The first match of the Test series against Sri Lanka will be played at the Eden Gardens Stadium in Kolkata from tomorrow. During the practice session, Indian batsman Virat Kohli was spotted practicing hard in the nets to improve his game more.
According to media reports, Kohli has done some changes with his bat by making his bat nearly one inch thin. This will help him to stop the ball taking edge while hitting driving shots. While practicing some hard hitting shots suddenly a shot from Kohli's bat hit the TV crew who was present near the nets. Kohli was practising with Indian fast bowler Mohammad Shami at that time who was delivering the pace balls.
Kohli immediately left the bat and rushed towards TV crew member to help him. Shami also ran towards the person with Kohli. Both the players called team physio and then after getting treated him properly, both went to practice.
The wickets of Eden Gardens are generally considered to be slower and spin helpful. Though there was a lot of grass on Monday, but after intervention of team management, the grass has been removed.