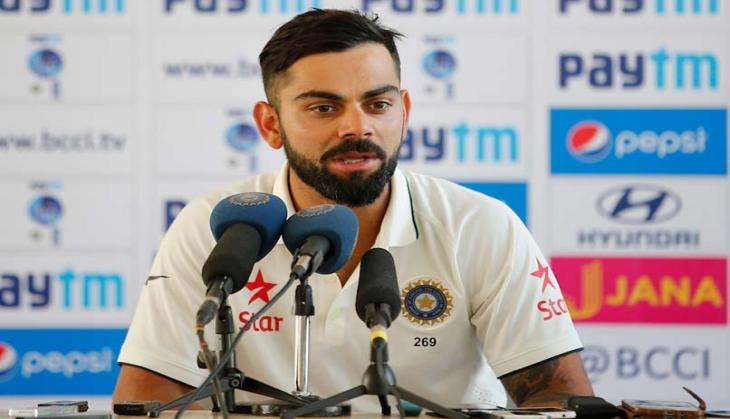 India captain Virat Kohli feels the performance in the drawn opening Test against England has prepared his team for tougher battles ahead though he expected a much better fielding effort from his side.
Kohli struck a 98-ball unbeaten 49 to help India save the game on Day 5.
"Good opportunity to find out new things about your game. Couldn't get a better chance to practice other aspects of your game (towards the end). It is important play against momentum sometimes, it helps you become a better team," said Kohli at the post match presentation.
He further said: "It is important to convince yourself you can negotiate what's thrown at you. We could have been much better on days one and two. We dropped five catches and that makes a huge difference in Test cricket.
"England are a side we are not going to take for granted. Good to get things done in the end. Need to correct the things we need to. As I said, England are a quality side their bowlers put constant pressure. We need to accept what happened," he added.
Rival captain Alastair, who slammed his 30th Test ton the second innings, said it was satisfying to put India under pressure right from the first game of the five-match series.
"It was really tough five days, good toss to win. In India if you score 530, you are always in the game. It was a good cricket wicket. We were relentless with the ball, we didn't let India score too quickly. To keep them to 480, we did well," said Cook.