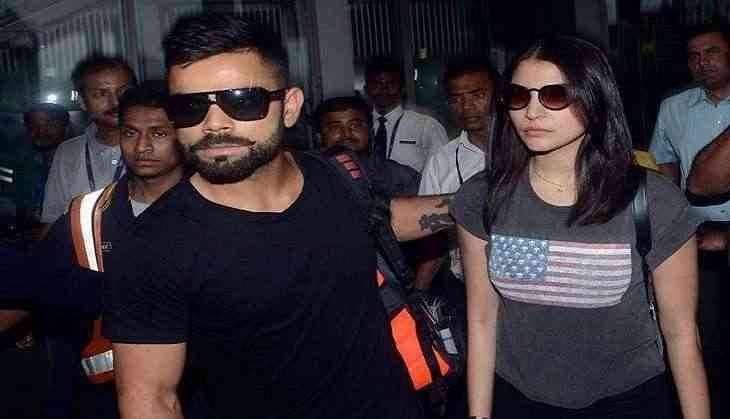 Virat Kohli-Anushka Sharma
Fans becomes filled whenever they see love birds Virat Kohli and Anushka Sharma together, once again the couple has been spotted in Sri Lanka but this time the duo were planting trees.
A fan club shared photos of couple planting a sapling together in large city in central Sri Lanka, Kandy.
In amid of India tour in Sri Lanka, Anushka reached Kandy town to meet Kohli.
There was a time when Anushka used to blamed for 28-years-old player's poor performance whenever she accompanied him.
But Kohli had taken up for Anushka very strongly and said, "She had no relevance to the defeat. She only has a positive effect on me. But people found her guilty. Strange! My relationship with Anushka has only become stronger because of that incident. We have gone through this together. We have stuck to each other through this."
Kohli-led team India had recently white-washed the 3-match Test series against the Lankans and will be looking to take that momentum into the limited-overs' leg of the tour as well.