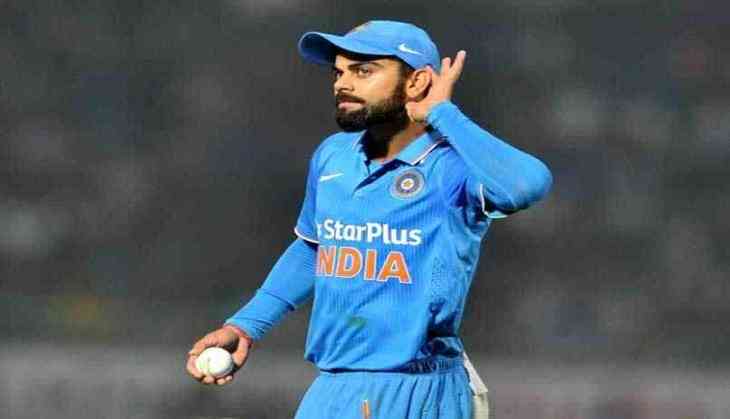 Ahead of the T20I against Australia, the Indian skipper Virat Kohli has spent some light moments on the screen talking about veteran Indian fast bowler Ashish Nehra.
In a fun episode of "Breakfast with Champions" the right-handed batsman was spotted talking about Nehra with the host of the show - Gaurav Kapur.
"I have come here only because I watched the previous (Ashish Nehra's) episode," Kohli said.
He continued, "I was inspired by that...I didn't feel like coming until I saw Nehraji's episode.
"It was amazing! I have never watched an interview like this in my life. People don't really know that he (Nehra) doesn't try to be funny, but he is. That is what we love about him....But he is a good man."
"Ashu bhai is a class apart. Now we will meet him during the T20s," he said.
Nehra, who has been recalled for the T20 series against Australia, has admitted that his body has let him down in the recent years but he will continue to play and perform as long as he can.
Both shared the light moment on joking about Nehra's teeth.
After playing in the three-match T20I series against England, where he tasted moderate success, Nehra could only feature in six games for the Sunrisers Hyderabad in the 10th edition of the Indian Premier League (IPL) before being ruled out with a hamstring problem.
After thrashing Australia in 5 One Day International series, now Virat Kohli's boys are getting ready to win three-match T20 series against Kangaroos.
Australia's record in T20 cricket is not good. Out of 13 T-20 matches against India, the visitors have won only three matches. On the other hand in 93 T20 matches so far, Australia lost 43 matches.