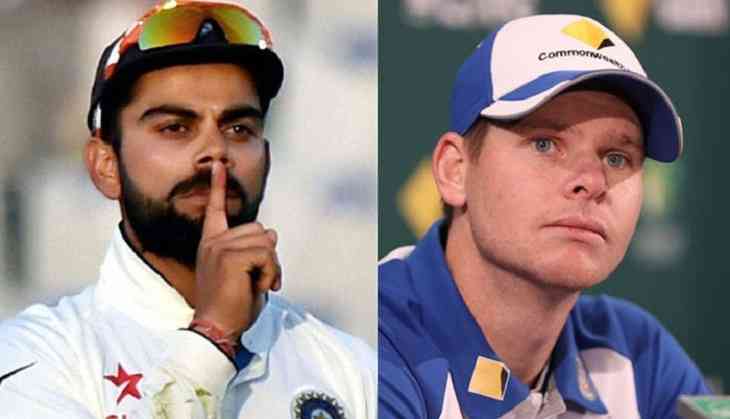 Indian skipper Virat Kohli is creating history with his bat every day. It was recently when Indian captain Virat Kohli had become the fastest batsman to score 9000 runs in the One Day International. And just a few days ago, Virat had completed his 50th international century and became the 8th overall batsman and second Indian to have the maximum number of centuries in the international cricket.
Recently in the on-going series against Sri Lanka, Virat has equaled the record of cricket great Sachin Tendulkar and Ricky Ponting by hitting the six double centuries of his cricketing career.
Virat Kohli has even managed to leave ace footballer Lionel Messi behind in terms of brand value. Virat is the only sportsperson from India to feature in the world's 100 highest paid sportsman in the latest Forbes list. Virat was also featured in the ESPN's list of world's most famous sportsperson at the seventh spot.
Also Read: OMG! You won't believe how much Virat Kohli is paid for every Instagram post
Even though Virat Kohli has broken many records and left many legendary and cricket greats behind with his batting skills, yet when it comes to the earnings, the Australian skipper Steve Smith managed to top the list with earnings of $ 1.47 million. Not just Smith but even Joe Root is above on the list with $1.38 million earnings. The Indian captain third in the list of with the earning of $1 million (excluding the amount he earns through brand endorsement ).
Also Read: Virat Kohli to Sachin Tendulkar: Here is the list of 10 players with the maximum number of centuries in international cricket