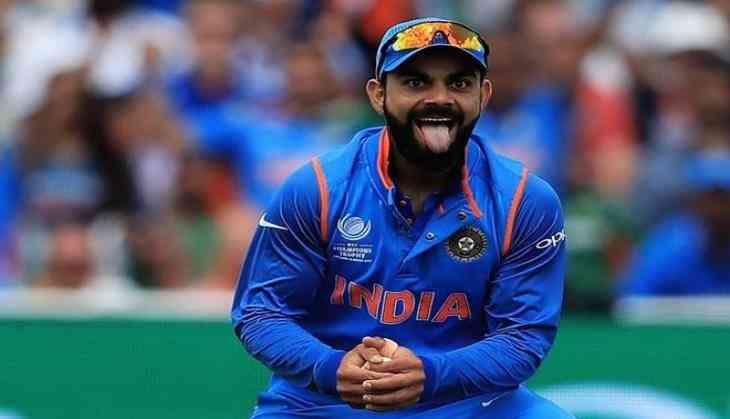 Virat's aggression is something he wears all time around, he knows the art to carry it around like a pro and his fans will agree that the aggression suits him. But Virat has been setting the fitness standards for his teammates. Virat has been a source of inspiration for his comrades and his aggression and confidence is often reflected in the whole team.
Kohli is always serious while he is on the ground but it is an altogether different scene when Indian skipper is in the mood to have fun. Fans have witnessed his ways of expressing himself in the most interesting ways. Kohli has his own style of playing and he has devised his own style to express himself as well.
He is currently the most valued batsman in ODI cricket. His recent knocks in the Test Matches against South Africa have earned him even more respect. When it comes to breaking the records set by the legends like Sachin Tendulkar, Virat Kohli's name is the first to surface.
Recently, Suresh Raina posted a picture of the teammates having fun in which Virat Kohli can be seen making a really funny face. It is quite interesting to watch Kohli experimenting with his expressions and this time again, he has aced it.
We have all been witness to the pictures, Virat Kohli shares in the social media. The Indian team is currently considered the best in the world. They have been winning series after series, matches after matches and hearts after hearts with their performances.
Also To Read- IPL 2018: Virat Kohli's 'no' costs RCB Rs 11 crore