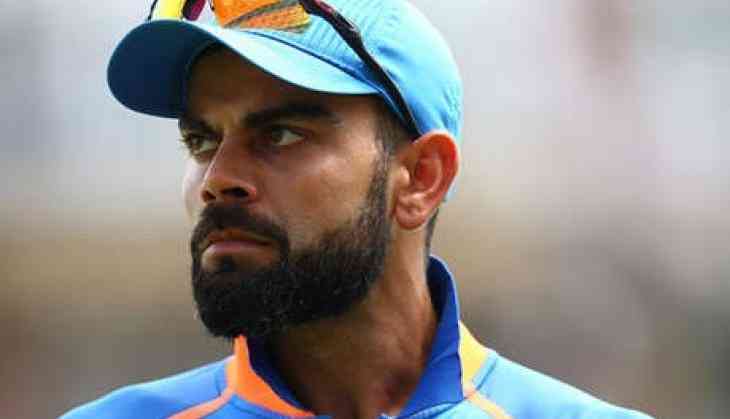 Indian captain Virat Kohli was mournful of that 45 minutes of poor cricket by his side after they succumbed to 18 runs defeat through New Zealand in the semi final of the World Cup 2019 at Old Trafford cricket ground on Wednesday.
New Zealand put up a target of 240 runs but a horrific start to the innings by the top order cost the team before they ultimately succumbed to 18 runs defeat. Team India found themselves struggling at 5/3 in the chase with Rohit Sharma, KL Rahul and Virat Kohli falling cheaply to Kiwis bowling attack.
Ravindra Jadeja gave the men in blue some hope with a defaint 77 of 59 balls but in the end fell short as New Zealand booked their place in the final, this is New Zealand's second World Cup final.
"The game pretty much changed in those first 40 minutes when we were batting," Kohli said after the loss.
"The pressure created was immense in those first 40, 45 minutes. And when you lose 3 for 5 it is very difficult to come back into the game," he added.
The skipper went on to say that the loss to New Zealand was a bitter pill to swallow for is team who had topped the points table with just one defeat in eight matches.
"Of course, very disappointed to just go out on the basis of 45 minutes of bad cricket is saddening and it breaks your heart also, because you have worked so hard throughout the tournament to build momentum," said Kohli.
"You finish No. 1 in the table and then a spell of bad cricket and then you are out of the tournament completely. But you have to accept it.
"We are sad, but we are not, you know, devastated because of the kind of cricket that we played in this tournament. We know where we stood as a team and today we were not good enough and that is the nature of this tournament. A bad day in the knockout stage and you are out of the tournament."
Nevertheless, Virat's poor form in the World Cup knock-out matches continued as he was dismissed by Trent Boult for just one run. The Indian run machine had been dismissed for scores of nine and one in the 2011 and 2015 World Cup semi-finals.
"It is very disappointing not turning up when the team wanted me to. Obviously, it feels bad. Everyone gets disappointed when they get out so it was a natural reaction," said Kohli.