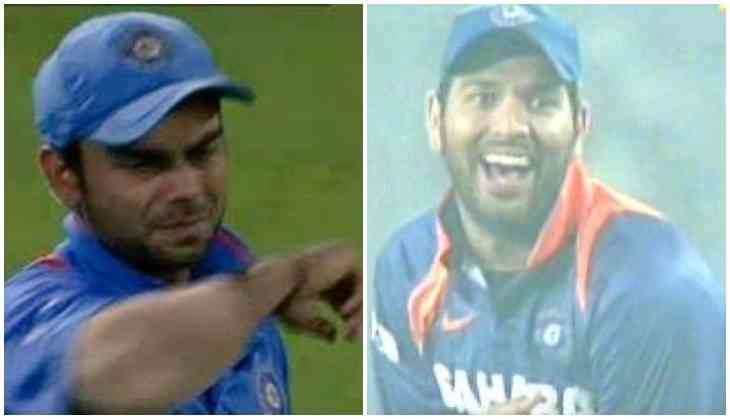 Virat Kohli Birthday Special: When the cricketer embarassed himself in front of thousands of people
Virat Kohli is a brand now and one hand there is Team India and then there is the cricket star Virat Kohli. Today on 5th November, the cricketing star is celebrating his 29th birthday and it is like an event for the whole nation. Today everyone is talking about his achievements but we are going to tell you some funny moments of him that too in the cricket ground.
Here we are going to tell you that moment when Virat Kohli was so embarrassed with that awkward moment. Actually, it happened in 2010, when India went to play the Tri-Nation Tournament against Bangladesh and Sri Lanka in Bangladesh. It was the second match of the tournament when India made 260 against Sri Lanka and set the target of 261 runs with the help of Yuvraj Singh's inning.
Also Read - Happy Birthday Virat: That one over which made Kohli a superstar
So in the second inning when the team India was fielding, it was the 48th over's third ball and Thilan Samaraweera hits a boundary, Virat who was fielding at that position tried to save the boundary but he couldn't. What happened actually was that Virat dive and in that dive his pant was slipped and he was totally in his underwear.
Well, that was surely not funny for the cricketer but Virat's friend and cricketer Yuvraj Singh was seen laughing at him very loudly. However, Virat himself take this whole incident very lightly and comes with a sweet smile.
Also Read - Virat Kohli birthday special: A man lost his job to make Virat Kohli what he is today
However, believe it or not, that sweet and innocent boy on cricket ground is now a lion at the same field. He is now aggressive Indian skipper who is a long run to achieve every phase of stardom in cricket history.