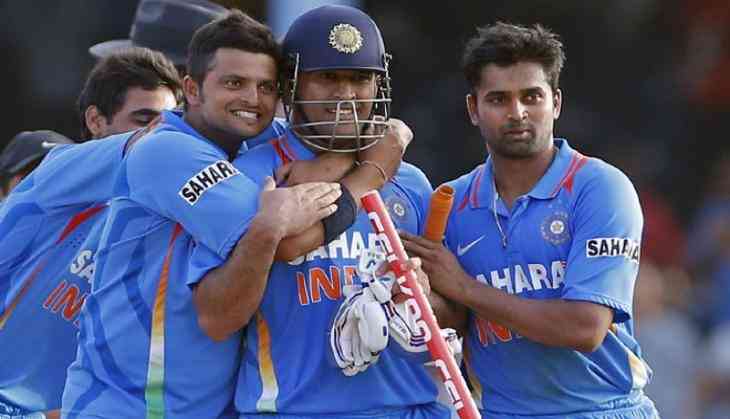 Virat Kohli's led Indian cricket team is on the long tour of UK. Virat Kohli's juggernaut have to play 5 Tests match series against England in Birmingham. Indian team are lucky to have a wonderful companion on their lengthy journey.
On Saturday BCCI has shared a video on their official website in which they introduced very special man who is special companion of team's long journey. He is none other than Team India's bus driver Jeff Goodwin for the England tour.
Now this is no ordinary chauffeur, this man has been the bus driver for several international cricket teams over many years.
Say 👋 to Mr. Jeff Goodwin.#TeamIndia's bus driver gives interesting insights about various cricket teams who have been his passengers all these years. P.S Jeff loves this Indian Cricket team. Find out why...

▶️https://t.co/IQ2LWJK8Jn pic.twitter.com/aRVTbk2L5d

— BCCI (@BCCI) July 21, 2018
He also reveals that the legendary batsman Sachin Tendulkar always sat right in the front next to him.
Further he reveals that how Suresh Raina once auctioned off his jersey to help his ailing wife.
Indian skipper Virat Kohli sits in the front too and pulls Goodwin's leg while Yuzvendra Chahal calls him 'old man'. Goodwin also says he thinks MS Dhoni is a fantastic wicket-keeper.
Jeff Goodwin in a video told that Indian cricket team is most disciplined and professional team yet.
As per reported in DNA "I've noticed how the game has changed since my time. Earlier, the Australian team, for instance, would sit in their changing room after the game till 2 am, but now not as much. And this Indian team, I've never know a cricket team as professional who come out of the stadium immediately. That is really professional," he says.
Also Read: Srilanka Vs South Africa: Twitterati trolled Srilankan's poor show at Colombo, twitter flooded with funny comments