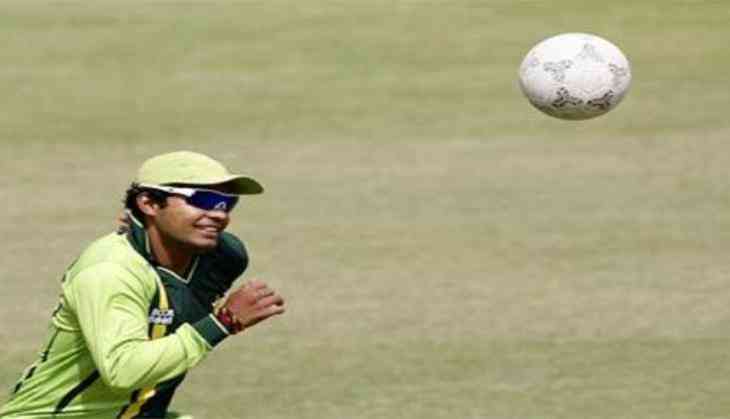 Pakistan middle-order batsman Umar Akmal, who was dropped from the country's cricket board central contract list, has vowed to work hard on his fitness to make his way back to the national squad.
Akmal, who last appeared in an ODI against Australia in January, was initially part of the winning Champions Trophy squad, but was recalled from England after his failure to clear two fitness tests during the eight-team tournament's preparation camp in Birmingham.
The 27-year-old admitted that it was quite disappointing to be ruled out of the Champions Trophy.
"It really hurt to miss out on the Champions Trophy, especially considering the importance of the tournament.I have a lot of regret for not being part of a team that created history by bringing the prestigious trophy back to Pakistan, but at the same time I am very happy for the boys. I admit that I had fitness issues and am trying to fix those in order to make a comeback," the Express Tribune quoted Akmal, as saying.
Due to the same reason, Akmal was also dropped from the Pakistan's tour of the West Indies in April and he was the only player out of 31 to fail the fitness test during a camp held at the National Cricket Academy (NCA) in March.
Emphasizing on his passion for the game, Akmal insisted that he is currently focused on returning to the national squad.
"I don't have any other thing on my mind but to return to the national side. I want to return and make my parents and my country proud of me. Cricket is everything for me. It feels bad to be out of the team and without a central contract but I have nobody to blame but myself," he said.
Akmal has played a total of 16 Tests scoring 1003 runs and 116 ODIs amassing 3044 runs for Pakistan so far. He also appeared in 82 T20Is and notched up 1,690 runs.
-ANI