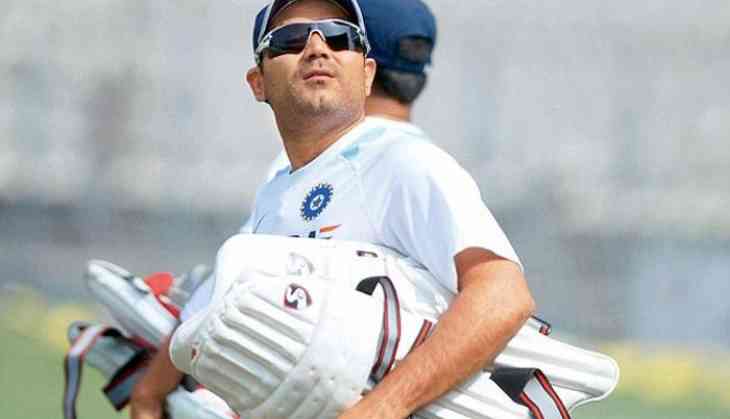 Whether it is a cricket field or a social media platform, Virender Sehwag looks explosive on both platforms. While his bat exploded runs on the cricket ground, his funny tweets bang on Twitter. Sehwag has become famous for his sense of humor and witty comments on the social media. He extends his wishes on many occasion to people in his own style.
But this time it turned upside down. This time Sehwag through a photograph tried to make fun of his fellow player Parthiv Patel. This claim of Sehwag was reversed and Parthiv Patel responded in epic way. Indeed, Sehwag posted a photo of Roti in the hand paws design.
नई नवेली दुल्हन आयीz पति बोला अपने हाथ की रोटी बना के खिलाओ । pic.twitter.com/9CG0LoGUlN

— Virender Sehwag (@virendersehwag) January 10, 2018
Sehwag did not stop here only and he also tagged Parthiv on his post saying, "A new bride arrived and husband told her to feed a Roti made of her hands."
Nikke @parthiv9 , Bhai wicket keeping gloves hain wahaan ya bhejoon ! https://t.co/qJe34WlEqh

— Virender Sehwag (@virendersehwag) January 10, 2018
"I have brought along gloves of the perfect size. Keep those gloves with yourself, it will help someone at home now that is colder in Delhi," the 32-year-old replied in Hindi.
Idhar meri perfect size wale bahut gloves le ke aaya hu.. ise udhar hi rakhe aap..delhi mai thand Badh gayi hai to ghar me kisi ke Kaam aaynege...

— parthiv patel (@parthiv9) January 10, 2018