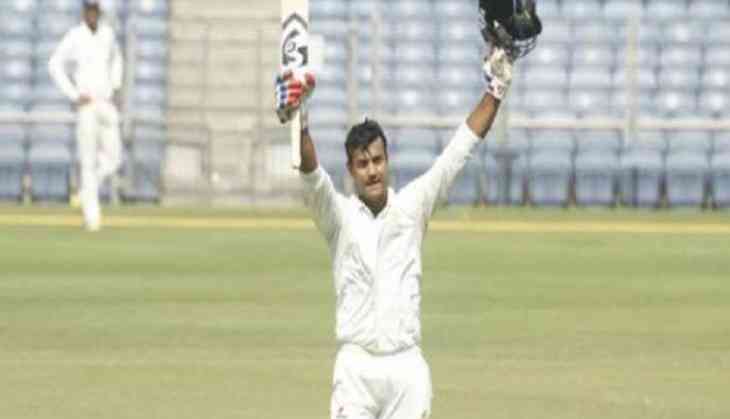 Mayank Agarwal came into the Indian Test team after proving his mettle in first-class cricket. Mayank Agarwal in his debut match for India smashed a brilliant half-century and continued his form in the next match as well.
Mayank recently revealed that he never wanted to be a cricketer, he was fascinated by aeroplanes in his childhood and wanted to study science and become a pilot. "When I played for Karnataka in Ranji Trophy later then I thought, can do this as well" he added.
As per the match is concerned, India declared at 622-7, at stumps on Day 2 Australia made 24-0 with Marcus Harris and Usman Khawaja still batting. Marcus Harris is on 19 and Khawaja on 5.
Rishabh Pant missed a catch of Usman Khawaja when he was on 0 on Mohammed Shami's ball. For India Cheteshwar Pujara and Rishabh Pant made 150 plus scores with Mayank Agarwal and Ravindra Jadeja making half-century each.
For Australia, Nathan Lyon took 4 wickets while Hazlewood took 2 and Mitchell Starc took 1. The most economical of all was Josh Hazlewood giving away 105 runs in his 35 overs at an average of 3.00.
India won the toss Yesterday and chose to bat first which proved to be a good decision.