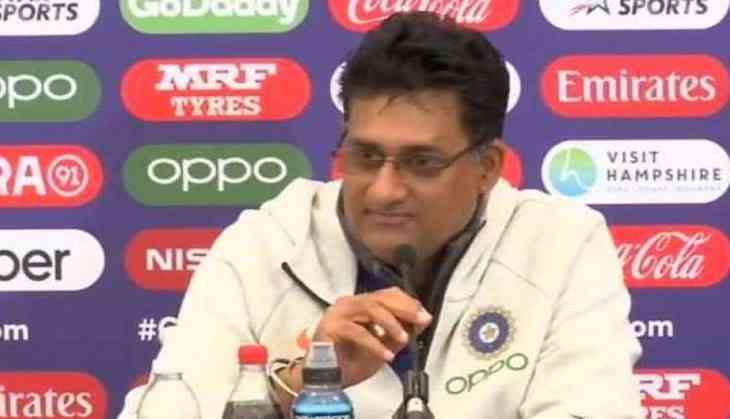 Indian cricket team's manager, Sunil Subramaniam, has recently found himself in the middle of controversy. This is because, he has allegedly misbehaved with the officials of the country's High Commission in West Indies. Presently, he is with the Indian cricket team in the Caribbean Island for the ICC Test Championship, which ends on September 3rd.
As per a source in the BCCI, Sunil Subramaniam was urged to co-ordinate with the official of the Indian High Commission in Guyana and Trinidad and Tobago for team India's shoot on 'Water Conservation', a project by the government of India. The shoot took place on Monday in Port of Spain, which included Virat Kohli and Rohit Sharma.
After Sunil Subramaniam's misconduct, it was learned that he was set to be reprimanded grievously by the Board of Control for Cricket in India (BCCI). Now another development concerning the matter has come forth, which says that the team manager may be recalled from the West Indies according to reports in The Times of India.
According to sources, the Committee of Administration (CoA) have stated that he has not discharged his duties carefully. He has given opportunities of complaints in several tours, including the ones in Australia and England. The office bearers aren't happy with him and now the CoA has been upset with him as well.
AlsoRead:http://www.catchnews.com/cricket-news/rishabh-pant-unveils-dressing-room-atmosphere-ahead-of-third-odi-against-west-indies-169646.html
Sunil Subramaniam is currently on a 45 days extention along with coach Ravi Shastri, their contracts will come to an end after the ongoing tour of the West Indies. After all the hue and cry, it his highly unlikely that Sunil Subramaniam will keep his position.
The BCCI earlier sent out applications for various positions in the coaching role and over 2,000 of them have decleared their candidacy. For the head coach's role, six applicants have been shortlisted and they will be interviewed at the BCCI headquarters by the Cricket Advisory Committee.