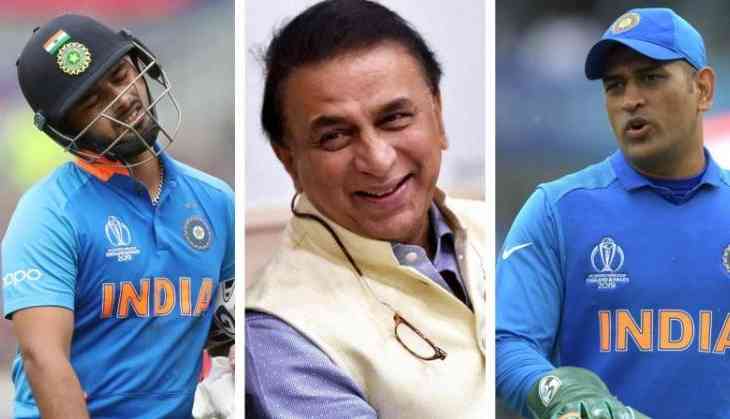 Former Indian cricketer Sunil Gavaskar feels that the time is ripe for Indian cricket to look beyond MS Dhoni and trust in youngsters going into T20 World Cup in Australia next year.
While, there has been a lot of contentions on the available options as Rishabh Pant has not been able to prove himself with the oppurtunities given to him. But he still ramains Gavaskar's top pick going into the T20 World Cup 2020.
On being asked if MD Dhoni should be included for the tour of Bangladesh, Suni Gavaskar responded saying.
"No, we need to look beyond. Mahendra Singh Dhoni at least doesn't figure in my team. If you are talking about the T20 World Cup, I will certainly think about Rishabh Pant," Gavaskar told 'Aaj Tak'.
AlsoRead:http://www.catchnews.com/cricket-news/shahid-afridi-holds-ipl-responsible-after-sri-lanks-boycotts-pakistan-tour-173332.html
According to Sunil Gavaskar, If Rishabh Pant dosen't rise to the occasion, then Sanju Samson is the next best solution.
"If I need to have an alternate option, then I will think of Sanju Samson because Sanju is a good 'keeper as well as a good batsman.
"If I have to think of the T20 World Cup, I would think about youth as we need to look forward. Dhoni has made great contribution to Indian cricket but it's now time to look beyond him," the iconic opener said.
"I think he (Dhoni) should be going without being pushed out," Gavaskar said on the India Today channel.
Dhoni who is yet to announce his retirement, distanced himself from the game for two months as he was serving for the Indian army, but the current selection committee has already hinted that they are not going to look back.
AlsoRead:http://www.catchnews.com/cricket-news/gautam-gambhir-takes-a-jibe-at-virat-kohli-his-efficiency-lies-behind-ms-dhoni-and-rohit-sharma-173327.html
As head coach Ravi Shastri earlier pointed out that Pant's inconsistency and bad shot selection has been hurting the team's interest. Batting coach Vikram Rathour also reminded the young players in the team about the difference between a fearless and careless frame of mind.
Sunil Gavaskar, on his part, wants to make sure that Rishabh Pant is batting at the current order.
"What is Rishabh's position in batting order — No 4 or 5? Going in to the World T20 in Australia, we will know his (batting) position better," Gavaskar said.
But little master admits that there will be a lot of groundwork as he began his career on a very high note.
"The way he (Pant) started his career in Tests, it was so good and it is obvious that he will be scrutinised. I think whatever is happening is for his good as he can rectify the mistakes he is making."