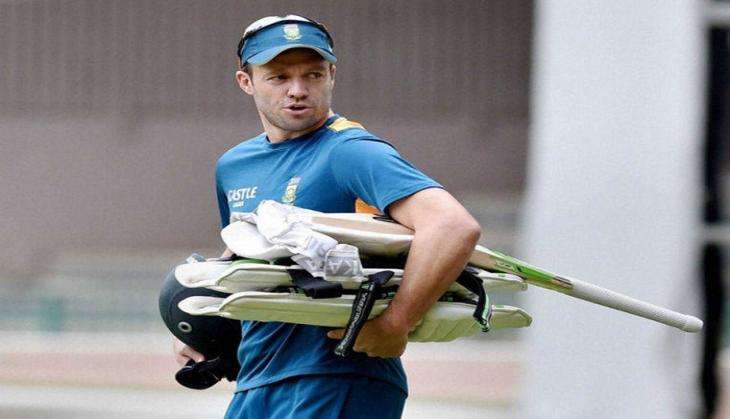 Intermittent rain has forced an abandonment of the seventh match of the Caribbean One-day International (ODI) triangular series between South Africa and Australia with only one over being bowled at the Kensington Oval in Bridgetown, Barbados.
It could have been a celebratory occasion for South African skipper de Villiers, who was playing his 200th ODI for his country, Sport24 reported.
After being asked to bat first, South Africa made eight runs without losing any wicket before the arrival of rain, which continued steadily for several hours before abating.
However, the irregular showers rendered the outfield and pitch unplayable.
South Africa are leading the points table after sharing a point with Australia, who now face a must-win clash against hosts West Indies in their final league fixture on 21 June.
Meanwhile, South Africa will play against the hosts in their final game of the competition at the same venue on 24 June.