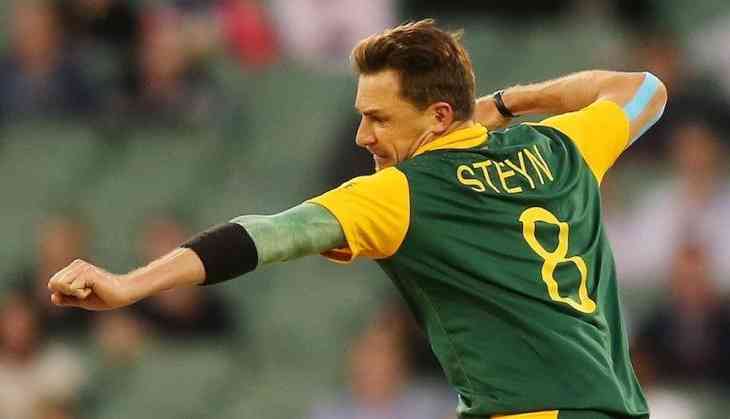 The South African Pacer Dale Steyn, who made his first apperance for the South Africa accompanied by AB de Villiers in 2004 against England, has labelled his former teammate as 'a genius' and the inspiration behind the South Africa. Dale Steyn has had a long period of association with ABD and they've played side by side in the green and gold jersey for their nation.
According to the Indian Express Report- "His excellence rubs off on other people. When you are in the company of greatness, there is only one thing to do: to raise your game. I actually sent him a message yesterday and said to him: I don't think I would be half as good as people think I am if it wasn't for him being in the team. Without him even knowing, he made more than half the players in our team excellent players," Steyn told Cricket Monthly.
"One of my highlights of being a Proteas player is that at one stage we were the No. 1 team across all formats. That was under Gary Kirsten as coach, but I can guarantee that team wouldn't have achieved such great heights without great players like AB. That was the ability of AB – to be able to raise everyone's game with incredible intensity. That is another unique skill he has," he added.
Apart from making their Test debuts together, ABD and Steyn also started their first-class careers together for Northerns. "We also made our first-class debuts together [for Northerns] in 2003 and not long after that we played our first Test together. We ended up with quite a lot of matches together," he said.
The records and stats of AB De Villiers' true measure of the skill and brilliance he brought to the crease. He is one of the brilliant players to have represented South Africa. He played 114 Tests, 228 One-Day Internationals (ODI) and 78 T20 Internationals in his cricketing career.
Also Read: England Test : After De Viliiers' shocking retirement, would you drop Stuart Broad and James Anderson?