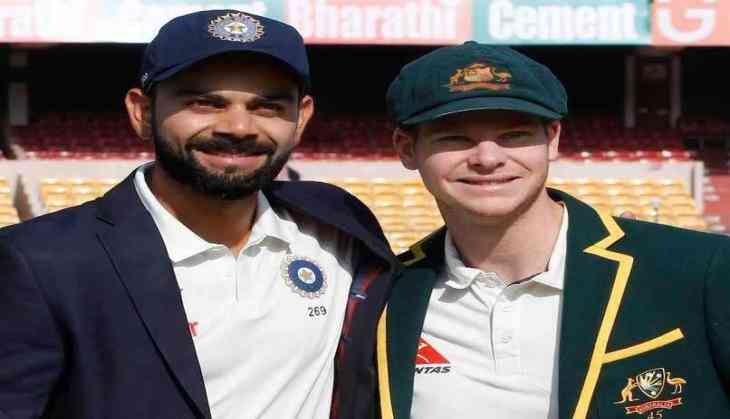 Former Indian skipper Sourav Ganguly doesn't want to compare the two modern-day greats of the game. Virat Kohli and Steve Smith are often compared to each other and the race for the position of the best batsman is never-ending. Former Australian skipper recently reclaimed his No.1 ICC Test batsman ranking from Virat Kohli.
When asked about Steve Smith and Virat Kohli, Ganguly said, "These are questions not to be answered. How does it matter? It's about performance. Virat is the best in the world at the moment. So that's what makes us happy. But Smith's records speak for itself... 26 Test hundreds which is a phenomenal record."
Steve Smith recently became the highest run-scorer of the 21st century in a single Test series. During the Ashes series in England, Smith scored 774 runs from just seven innings including three centuries and three half-centuries. Smith helped Australian win the Ashes series in England for the first time since 2001.
Sourav Ganguly is currently the president of Cricket Association of Bengal (CAB) and also the advisor of Indian Premier League franchise Delhi Capitals. Ganguly also does cricket commentary and host of a popular Bengali quiz show.
Also read: From Virat Kohli to Sachin Tendulkar here's how Indian cricketers wished Narendra Modi happy birthday