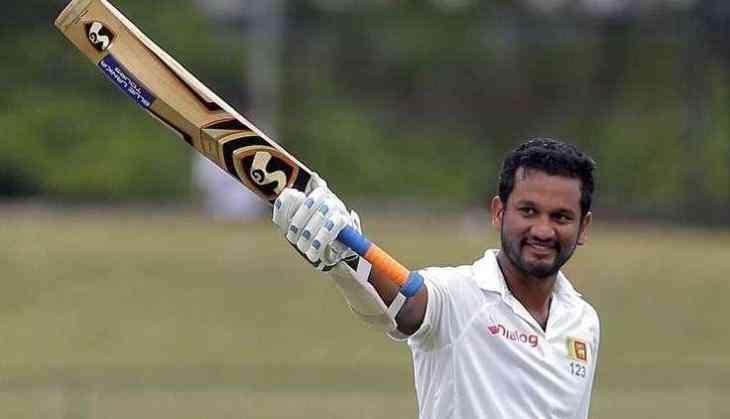 The test team skipper of Sri Lanka, Dimuth Karunaratne has put himself in trouble for a serious violation of rules. The nation always believes that those who are representing the country are the role models for the people of the country but this has really turned wrong for the captain. According to the reports, the left-handed batsman was arrested by the Sri Lankan police for drunk driving which resulted in an accident.
Police say accident involving Dimuth Karunaratne is a minor one with no injuries to anyone. Dimuth expected to be fined in court for drunk driving https://t.co/Tl8TSsT5z7

— Azzam Ameen (@AzzamAmeen) March 31, 2019
According to a report of Crictracker, At 5.15 morning (31st March), the cricketer was driving car in Kynsey Road, Borella. His car collided with a three-wheeler and the driver of the vehicle faced minor injuries. According to some reports in Nepal, the driver of the three-wheeler has been admitted to the hospital in Colombo.
While the police came to the incident place, they find the cricketer was drunk at the time of the accident so he was arrested immediately. However, after a few hours the police registered another statement they informed that the accident was just a minor one. Later it also told that there were no injured in the accident and the cricketer will only be fined with drink driving.
Also Read - IPL: Rohit Sharma fined Rs 12 lakh for slow over-rate