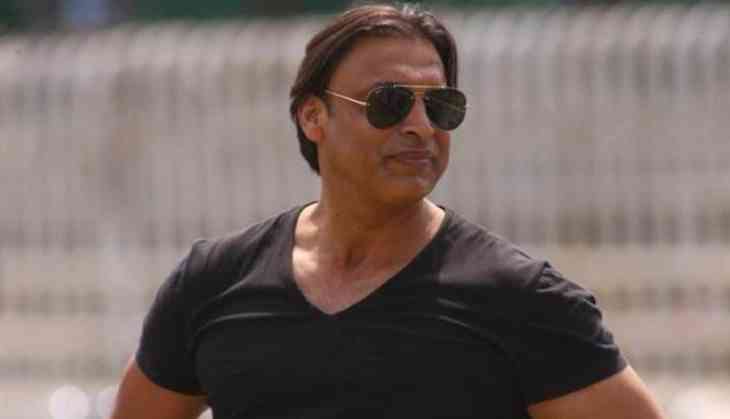 The governments across the world are urging to exercise restraint and practice social distancing to isolate the contagion. However, former Pakistan pacer Shoaib Akhtar is not happy with the reaction of the people in his country.
Approximately 800 people have been infected with coronavirus in Pakistan and the situation seem to be ghastly. But Shoaib Akhtar has revealed that people are not taking this pandemic seriously as they are taking this time as a holiday. He stated that people are ignoring the advice as they freely rome around the streets.
"I went outside for some really important work today. I did not shake hands with anyone or hugged anyone. The windows of my car were closed the entire time and I came back home as soon as possible. But I noticed a very worrying trend outside. I saw 4 guys travelling on one bike, they were going for a picnic. People are having food together outside, travelling to other places. Why are restaurants still open, why are we not closing them," Akhtar said in a YouTube video.
"In India, people have embraced a curfew. But here in Pakistan, we can't stop travelling. 90% of cases are due to human contact but we are not ready to stay at home. What are we doing? This is dangerous, it's like playing with the lives of people," he added.
The 44-year-old even called for the Pakistan government to implement a lockdown in the country in order to prevent people from congregating on the streets.
"We are failing to understand that this (coronavirus) is a huge threat. Don't believe in myths that this virus will not spread in the summer or not infect young people. People are roaming around freely, what is the need to go outside," said Akhtar.
"I request Pakistan government to take strong action and impose a lockdown. Please lockdown the cities. Italy made a huge mistake by not imposing lockdown early. People are dying there every day. I request Pakistan government to give time slot to people to buy all the necessary items like groceries and impose a lockdown. Sorry to say but people in Pakistan are not listening, they are out there having picnics and celebrating," he added.
The pacer also launched an attack on Peshawar Zalmi proprietor Javed Afridi after the latter suggested Pakistan Super League (PSL) could have gone on for another 48 hours. The PSL had reached the knockout stages and semifinal were due to be played on Tuesday, however, Pakistan Cricket Board put back the remainder of the tournament in the thick of the coronavirus outbreak.
Following the deferment report, Javed fridi had stated the he was in favour of holding the matches. He stated that it is only a matter of two days that the event will come to a close.
"I back the decision to postpone the league but on a personal note I was in favour of holding the remaining matches as well. While we were discussing this issue in meeting with other PSL franchises and PCB, I raised the point that it is just a matter of 48 hours, so let the PSL conclude in a better way," Afridi was quoted as saying by ProPakistani.pk.
Also Read: Shoaib Akhtar amid ongoing coronavirus pandemic, says 'Time to be human, not Hindu, Muslim
Also Read: PM Modi hails Mohammad Kaif, Yuvraj Singh for supporting Janta curfew, says 'it's time for another partnership'