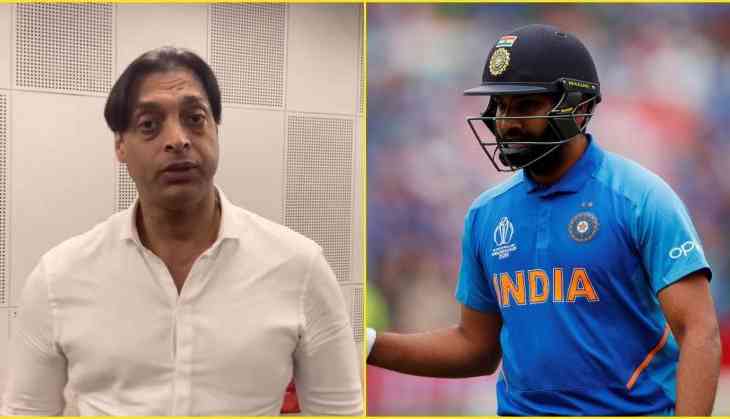 Indian cricket team is going through selection dilemma ahead of their first Test against the West Indies. They are spoilt for choices in the bowling unit with a selection to be made between Ravi Ashwin and Kuldeep Yadav. There is also a confusion over whether to play Rohit Sharma over Hanima Vihari.
Both the players have done well in Test cricket batting at six and also scoring fifty in the warm up match. However, the former Pakistan pacer Shoaib Akhtar wants Rohit Sharma to feature in the series opener in Antigua and feels that Rohit Sharma could be the match winner. Shoaib Akhtar acknowledge that Rohit has been given his share of chances before but wants him to play in his current form.
"I know Rohit has been given chances to play in the Test format earlier and he has not been able to grab on to the opportunity. But I believe he should be included in the team. He is a big match-winner, and not including him will be wrong. He is in good form and he should be given a chance right away," Akhtar said while speaking on his Youtube channel.
Shoaib Akhtar feels Rohit Sharma if selected in the Test squad, cannot be benched and will only become better as the series progresses. In view of the series, Shoaib Akhtar was self-assured that the Men in Blue would do well as they are the number 1 side in the world.
"When you have selected him in the squad, leaving him out of the playing XI should not be an option. I believe he will showcase his talent in the longest format of the game, he will become a great player in the Test format as well. The team has recovered well after the World Cup set-back, and I believe they will perform well against West Indies in the Test series," Akhtar further added.