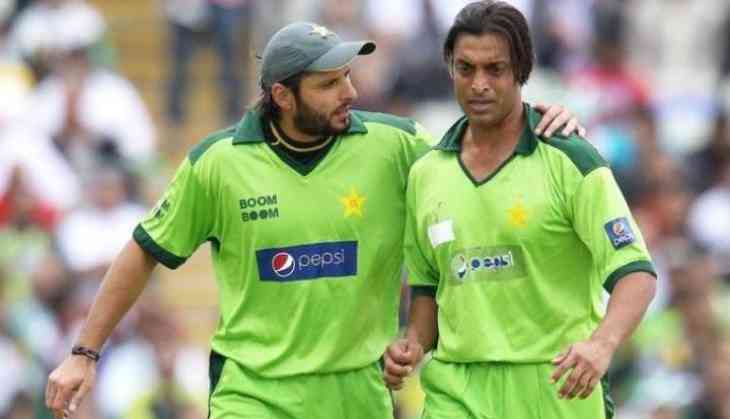 Shoaib Akhtar-Shahid Afridi
Former Pakistan cricketer Shoaib Akhtar came in support of Shahid Afridi after the latter was criticised by some of the senior players from their playing days. Afridi created a storm after his book 'Game Changer' came into stands. Afridi revealed a lot of locker room secrets, which he claims to be true.
Afridi's team-mate Shoaib Akhtar supported his claims and said that senior players treated them badly. He went on to say that once in Australia four senior players approached him with the intention of hitting him with a bat. Afridi in his book said that he received harsh treatment from his seniors during his playing days.
"I think Shahid Afridi has written less in his book about the harsh treatment he received from senior players during his playing days. I witnessed some of it with my own eyes and totally agree with him," Akhtar was quoted as saying by The Express Tribune.
Shahid Afridi in his book has written that former Pakistan coach Javed Miandad did not allow him to practice in Chennai nets before a Test match against India in 1999. Miandad later forced Afridi to praise him in the post match presentation ceremony.
Afridi also revealed his real age and cleared the air surrounding it for years. Afridi said that his real age at the time of debut was 19 and not 16 as the Pakistan Cricket Board registered it wrongly. Afridi holds an ICC record because of his age, he is the youngest ODI centurion and after his revelation ICC might remove his name from the record.
Also read: Watch: SRH coach Tom Moody crying after his team lost to Delhi Capitals